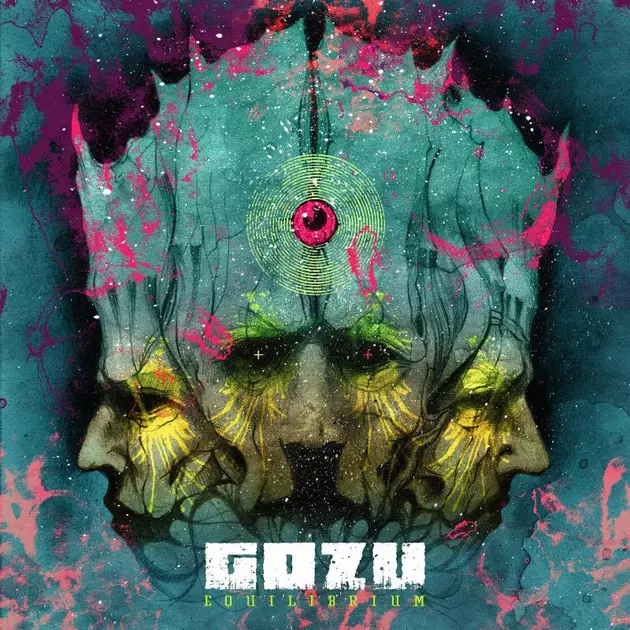 Gozu's "Equilibrium" Balances Heavy and Hooks
"If you wanna live a long time, you better not fuck with me" warned Gozu singer/guitarist Marc Gaffney on "Northside", which opened self-titled 2008 demo. A decade in, this Boston riff rock factory might not come across quite as confrontational as their early days, but a similar fire still rages within. While their early output saw Gozu figuring out who they were, 2016's Revival and new full-length Equilibrium find the band with their skills finely sharpened, crafting raucous rock 'n roll filtered through a surprisingly adroit pop music knowledge. Heavy hooks for the masses used to be a good thing, and it sounds like this foursome haven't forgotten that. Stream Equilibrium in full below.
With Equilibrium, the more overt Queens Of The Stone Age-isms which flavored early Gozu tracks like "Reagle Beagle" become rare appearances. Gaffney's voice does share some qualities with Josh Homme's, but it has a gritty, whisky-soaked flavor to it now, sounding more like Fireball Ministry's James Rota. Opener "Ricky 'The Dragon' Steamboat" works as a great survey of where the band is at in 2018: heavy riffs, an expanded composition that leaves room for exploration, a twisting David Gilmour-esque solo, and a rock solid rhythmic foundation. First single "The People vs Mr. T" is a curious track, recalling middle-era Mastodon with a more laid-back approach. Its structure could easily slip from repetitive to boring, but the band knows just the right moment to release and fade out. Gozu really starts to integrate the pop sensibility on "King Cobra," with catchy and memorable vocal hooks that blend seamlessly into the classic rock mold the band forms. This continues into "They Probably Know Karate" with an instant earworm of a riff and a bright, confident performance from Gaffney. It's not unlike what fellow melody/riff wizards Lo-Pan have built their sound on. Equilibrium, like previous Gozu releases, ends not with a whimper but an epic, in this case the 11-minute "Ballad Of ODB". Ethereal soundscapes swirl around a minimal backbeat, giving way to warm washes of guitar and Gaffney employing a restrained, almost Ozzy-like falsetto. Lead guitarist Doug Sherman finally breaks out the guitar noodling he's been itching for and is given all the time in the world to do it. It's beyond cliché to state that any given band 'just gets better with each release' but with Equilibrium, Gozu continues to do just that.
More From Invisible Oranges