From the Bandcamp Vaults: Instrumental and Jazz-Metal
Welcome to the first installment of From The Bandcamp Vaults in 2017! This month's column is arriving a little later than I'd like, but I'm currently traversing both the Danish and Norwegian countryside with limited internet, and writing sessions have been mostly restricted to longer train rides. It's been difficult to maintain the pace of musical consumption I had from the comfort of my home, but the thought of missing out on a gem that could influence my life outweighs the need for repose. I'm not too keen on signs, but most of this month's picks are instrumental, which either has larger meaning or I'm bored as shit with metal vocals. There's also a decent incorporation of horns, which is again either a sign or just a series of coincidences. Please send considerations to bandcamporanges@gmail.com. Enjoy!
Free (or might as well be)

Would a band like Merkabah, who combines elements of free- and electro-jazz, hardcore, and noise- and post-rock, exist were it not for the experiments of musicians like Miles Davis and John McLaughlin, or groups like Magma? More specifically, how would the pairing of jazz and heavy music sound today were it not for the initial attempts of a select group of musicians? There is no legitimate answer for such a hypothetical question, but it does highlight just how far their influence continues to extend into modern heavy music. Alongside those greats, Moloch is also clearly indebted to modern experimenters like Kayo Dot, Mare or Sleepytime Gorilla Museum, as well as post-rock alumni Do Make Say Think or Sweep The Leg Johnny. They combine jazzy harmonies performed with math-rock sensibilities, while retaining a strong post-hardcore vibe in the rhythm section. While that descriptor alone is enough to either entice or repel, Moloch also features great saxophone playing that lifts the music into new territory.
Favorite track: "Lille Vies Ager"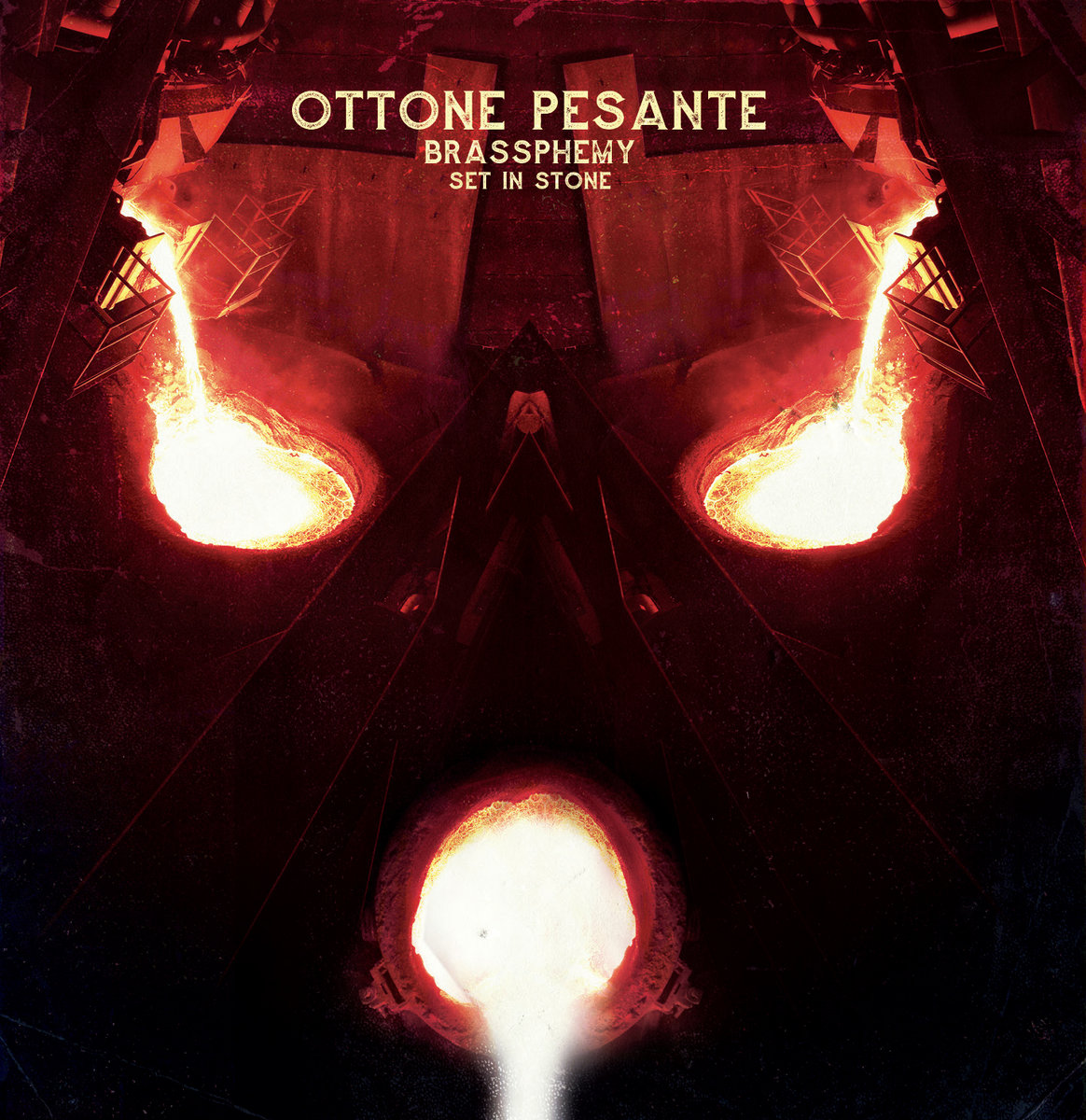 When I set out to discover new and inspiring music, Brassphemy Set In Stone is exactly what I hope to find. It justifies every minute I spend pouring through hundreds of bands looking for that new sound. Consisting of a trumpet, trombone, and drums, Ottone Pesante shred through thirty-minutes of brass oriented thrash/grind that sounds like a insubordinate marching band who just snorted Adderall off the Devil's ass. It's fun, playful, cathartic and makes me want to jump off the fucking walls. The horns perform with the intensity of some of the more heavy and experimental third-wave ska bands of the 90s, such as The Blue Meanies or Mephiskapheles, while I imagine the riffs would sound something like Municipal Waste were they performed with traditional guitar and bass. The tracks, which average between two and three minutes, waste no space and consistently drive. Brassphemy Set In Stone presents a truly unique sound that I imagine will end up as one of my favorite albums of the year.
Favorite track: "Redsmith Veins"

Combining elements of classic punk, hardcore, and noise-rock, Special Kids Anyway smashes through its eleven-minute runtime with great riffs and a frenetic energy that could activate an instant pit. Skingarov most notably sounds influenced by bands like Fugazi, Wrangler Brutes, Rye Coalition, and, in particular, The Dead Kennedys, as the exceptionally jagged guitar playing summons the styling of East Bay Ray. They possess the rawness and punch of a seasoned garage band, but with far more sophistication and potential. Special Kids Anyway presents many ideas from a young band though an exciting listen.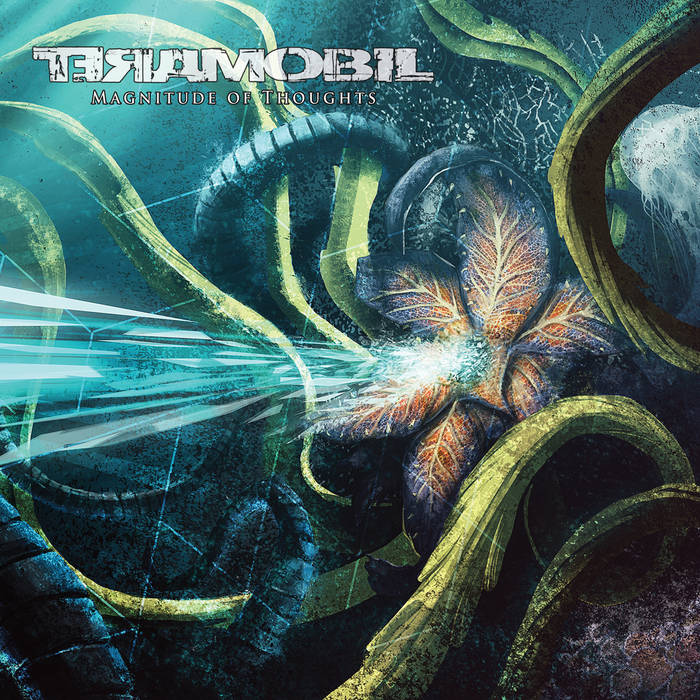 Judging both the artwork and opening few minutes of Magnitude of Thoughts, I thought I had Montreal's Teramobil pinned as another gratuitous instrumental tech-death band. How quickly my assumptions made an ass of me. At the end of its thirty-minutes, Magnitude of Thoughts has presented elements of funk, psych, jazz, surf, classic and hard rock, all presented through a Gorguts (Luc Lemay guests on one song) meets Ulcerate meets Meshuggah meets early-Cynic meets Behold The Arctopus funnel. Hell, there's even moments that remind me of Deep Purple and Yes, complete with a progressive rockin' organ. There's even a funky bass solo during a pensive section of "Exoteric" that totally works. Can we call them the first jam tech-death band? Even with all those references, Teramobil still sounds completely comprehensible, presenting pieces that are shifting, cohesive and high-functioning. It's incredibly easy for similar bands to quickly overstay their welcome, but Teramobil's apparent love for all forms of music keeps the tunes interesting and intriguing for their duration. Magnitude of Thoughts is able to be instantly enjoyed, and yet listened to repeatedly to catch its breadth of ideas.
Favorite track: "Thanatonaut" (feat. Luc Lemay)

I first heard "Weeding Out The Thorns" on the UHF/VHF compilation back in 1995, and felt that it did, and still does, sound like something conceived completely out of its time. It's use of space and ingenuity, particularly the tapping and volume wizardry near the end, sounded alien compared to the more standard metal zeitgeist. It provided the sensation of being crushed by a machine or swatted to death by an adorably giant cat, and I was immediately hooked. For many, it was also the introduction of Dave Witte, whose CV since needs no introduction. When I finally got my hands on Using Sickness As A Hero, it turned out that Human Remains had successfully created an entire EP of these experiments, cramming more ideas into twenty-minutes than most bands could wish for in a discography. From the opening seconds, the New Jersey five-piece thrust you in their heavily refined world of chaos and innovation. Riffs came and went faster than the human mind could process, and they were replaced with an equally mind-boggling section that needed a compass and map to decipher. Despite its level of technicality, Human Remains succeeded in creating a memorable batch of songs, whose wacky compositions could exist in no other form. Over twenty-years later, Using Sickness As A Hero still sounds spirited, groundbreaking, and outside of its time.
Favorite track: "Weeding Out The Thorns"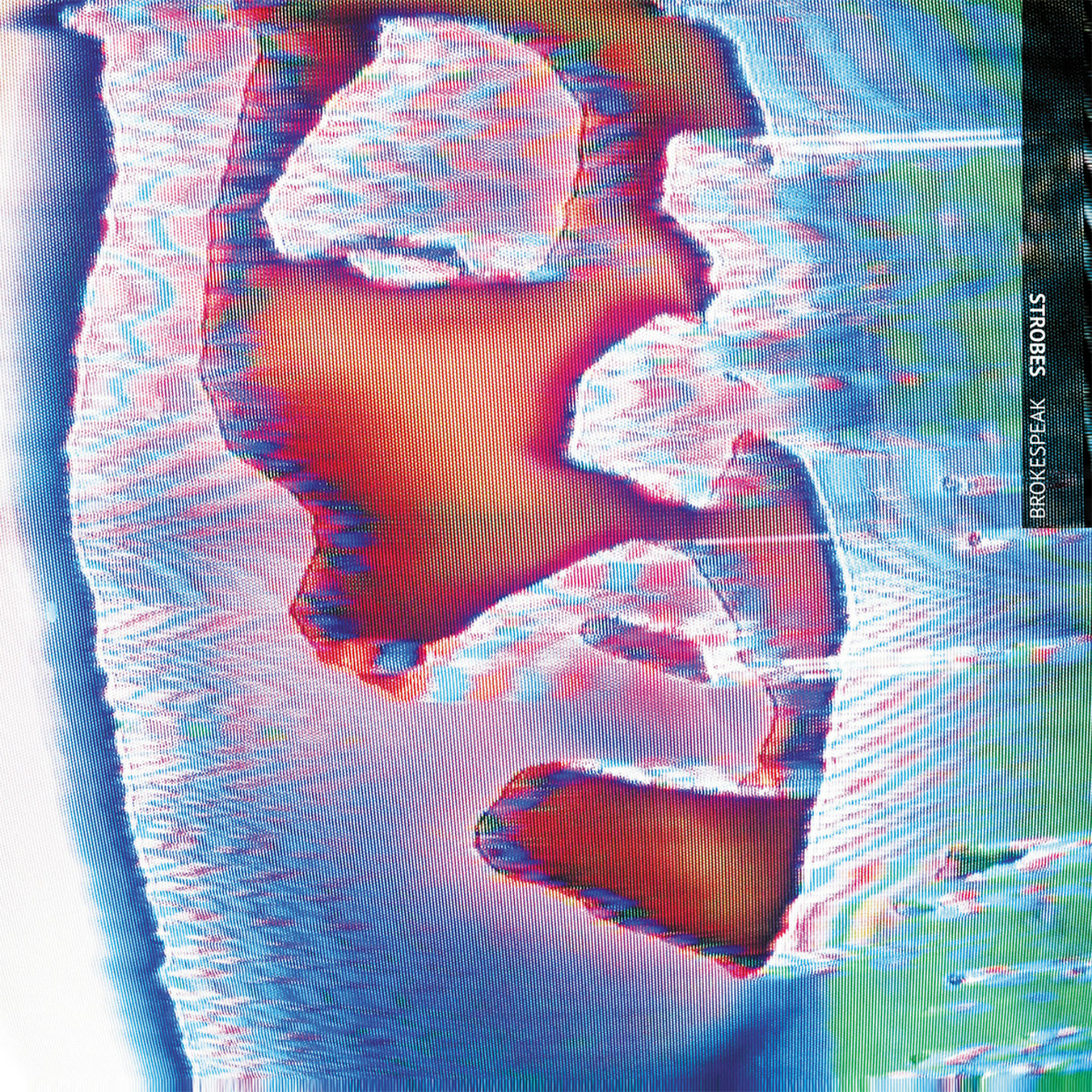 Jazz has historically prided itself as requiring a high-level of musicianship that demands a deep application of music theory just to enter the door, but what defines modern jazz and how does it differ from the eras we associate as its peak? Judging from the sounds on Brokespeak, the days of the long-winded solo sections and predominant ride-cymbal drum beats have been replaced by a younger generation keen on electronics and precision. Enter Strobes, a three piece of guitar, keys and drums from London, who mix the off-kilter rhythms of Battles, the modernity of BADBADNOTGOOD, and the infectious repetition of Jaga Jazzist, creating jazz that is both danceable and musically literate. It borrows as much from The Mars Volta as it does electric era Herbie Hancock, particularly his incredible 1973 album, Sextant. Structured songs and free-form elements swirl simultaneously, which place the listener into either a contemplative head space or serve as a fantastic soundtrack for a creative session. The instruments often tumble over one-another in complex time signatures, creating the hypnotic sensation of watching a complex set of gears in motion. Balancing both progress and party, Brokespeak provides enough material to mull over for many listens.
Favorite track: "OK Please"
More From Invisible Oranges