From the Bandcamp Vaults #6
Happy November! For consideration of inclusion, please send Bandcamp links to bandcamporanges@gmail.com
Free (or might as well be)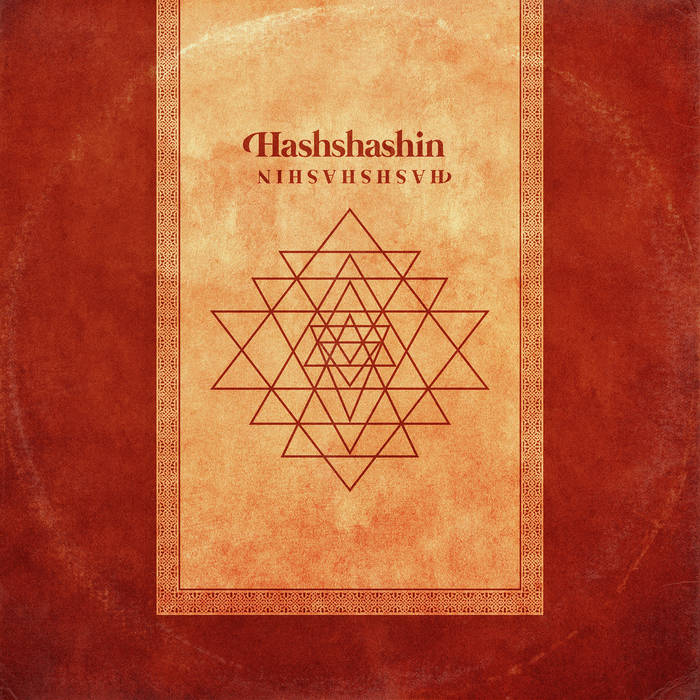 Secret Chiefs 3 have basically cornered the instrumental-Middle Eastern-psych-prog-rock market; and while Hashshashin cites them as an influence, they stray away from SC3's avant-garde tendencies. Instead they present a tight and focused set of tunes every bit as engaging as they are enlightening. Led by Serious Beak guitarist and Art As Catharsis label head Lachlan Dale, Hashshashin shares the same knack for precise and driving rock as Dale's main project. He sprinkles in the occasional blast beat and grind section, but surrounds the bursts with more respite. As awesome a ride as that is, I found a deep honest intensity in the less jagged moments, particularly to the epic finale of "Levitation," where Hashshashin really develops a spiritual world to dissolve one's consciousness in. While not entirely a metal album, I find it difficult to believe that heavy music lovers will not walk away impressed from nihsahshsaH.
Favorite track : "Levitation"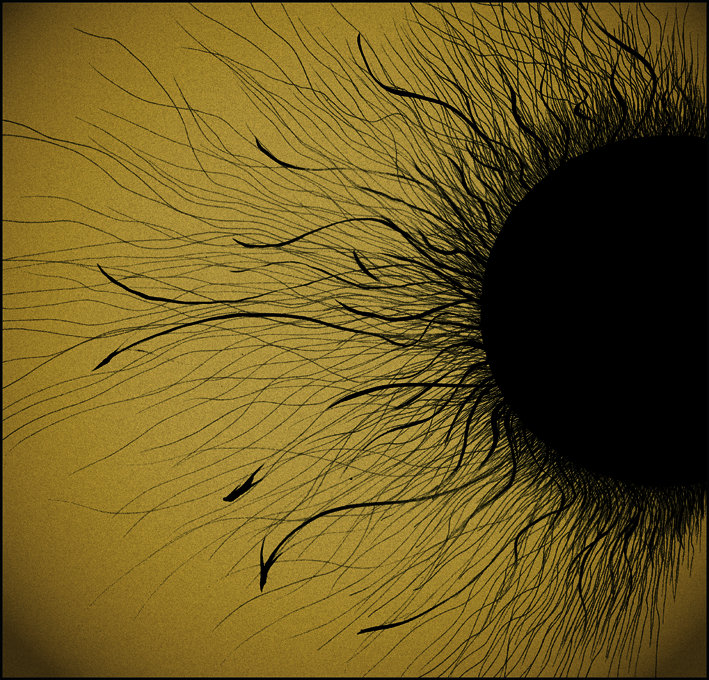 The late 90s and early 00s birthed a spate of spazzy tech grindcore bands who thrived on jarring harmonies, unpredictable time signatures, and ridiculous song titles, ostensibly as a means of combining outsider art with a scenester aesthetic. While the majority of those bands remain as obnoxious as you remember, some actually produced meaningful material. Berlin's Zaar owes its existence to that zeitgeist, but has learned from all of its mistakes and instead produced what very few bands in that genre could: listenable music. Yes, Abkehr has plenty of jarring, off-time grind passages, but free-form ambient passages, experimental jazz sections, and some killer metal riffing bookend the insanity. After three successive listens, I can legitimately attest that I suffer from neither listener fatigue, nor irony overload.

I rarely give two-shits about anything related to black metal these days, so when something in the class catches my ear, I feel compelled to understand what separates it from the legion of redundancies. In the case of Finland's Havukruunu, authenticity sets them apart. Rautaa ja Tulta captures the spirit of vikings en route to battle, and embodies the frigid existentialism a snowy landscape can induce. The compositions paint scenes that epitomize the spirit of second-wave black metal, propelled by a top-notch musical performance and vocal execution. Stefan, the sole composer and performer behind Havukruunu, channels his vision perfectly into each instrument and leaves no emotion unvanquished. Rautaa ja Tulta reminds me that, despite my sharp criticisms of black metal, the genre contains plenty of originality left to discover.
Favorite track: "Rautaa ja Tulta"

In a just world, Ayahuasca would dominate alternative rock/metal radio stations and receive accolade as bellwethers of the genre. Led by Thantifaxath mastermind Luke Roberts, Ayahuasca thrive on the strength of their unique songwriting. A special flair touches every riff, and no song lacks an idiosyncratic touch. Yin oscillates between Mastodon-like tech rock, progressive punk and psych sludge, all with Roberts's soaring vocals leading the charge. In fact, the vocals predominantly separate Ayahuasca from similar bands. They most closely resemble Layne Staley and possess power and conviction, all while presenting forward-thinking phrasing and harmonies. Between the intense creativity of both Ayahuasca and Thantifaxath, I look to Roberts as somewhat of an unsung modern musical hero. His output deserves much more attention than it currently receives, and hopefully Yin leads toward that recognition. Additionally, the same praise applies to their last album, Plato's Dark Horse, which went largely unnoticed.
Favorite track : "Born Into a Sadness Machine"

Brooklyn's Just make for easy editorial with short songs (only one crosses the two-minute line), pissed-off vocals, and lean riffs. While those qualities don't necessarily make for an engaging listen, especially within a genre as stale as East Coast Hardcore, J U S/T excels with excellent production and tasteful songwriting that recalls its roots while remaining relevant.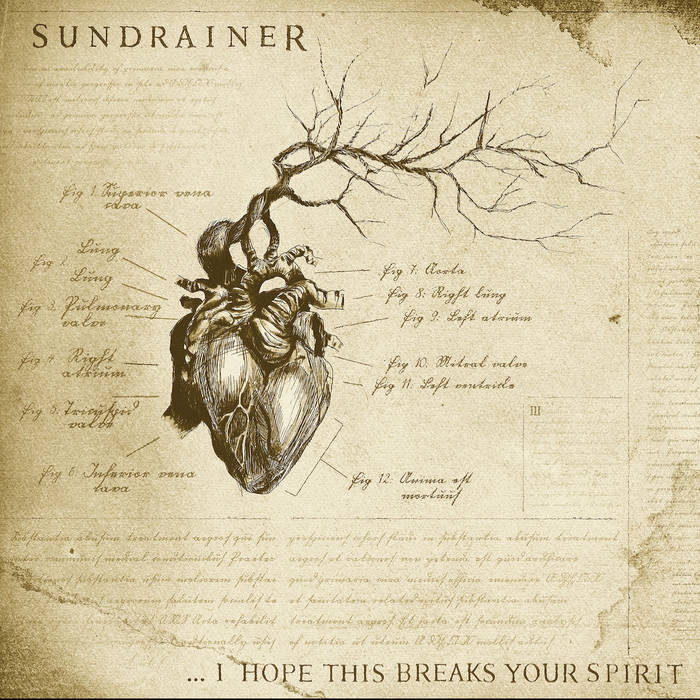 Despite their palpable worship of technical metalcore, with Pig Destroyer at the top of that list, Sundrainer propels above simple imitation through their commanding performance on ...I Hope This Breaks Your Spirit. In its breakneck nine-minute length, ...IHTBYS produces catchy yet chaotic riffs jammed against each-other without devolving into complete nonsense. The strong vocal performance helps to distinguish their sound, and the guitar and drum interplay leaves little room for criticism. While it's not the most original music currently on the market, Sundrainer display a lot of potential to grow beyond their influence into something wholly unique.
Favorite track: "Blackened Veins"

Fans and critics don't generally regard 1998 as a high-point of creativity for American death metal. Granted, you had your Amongst the Catacombs of Nephren-Ka, and your Sound of Perseverance, but momentum had visibly shifted to the blossoming hardcore scene. Bands like Cave In and Isis hit their musical stride and began introducing dissonance as harmony to a larger audience, while the bigger metal acts (Slayer, Anthrax, Metallica) released some weak-ass albums. Straightforward death metal had moved on, which makes Diabolical Conquest all the more special. Incantation's three prior albums never cemented their place in my library, but that all changed from the opening cymbal hit of "Impending Diabolic Conquest." For the following forty-five minutes, concluding with the pummeling sixteen-minute closer "Unto Infinite Twilight / Majesty of Infernal Damnation," Incantation play with such ferocity that the music actually sounds scary and embodied the evil that death metal had lost by this point. The prevailing duo of John McEntee and Kyle Severn perform as a singular impenetrable unit, while vocalist and bassist Daniel Corchado, his only album with Incantation, growls out a memorably guttural experience. Time often dictates importance, and after almost twenty-years, Diabolical Conquest continues to harrow.
Favorite track : "Desecration (Of the Heavenly Graceful)"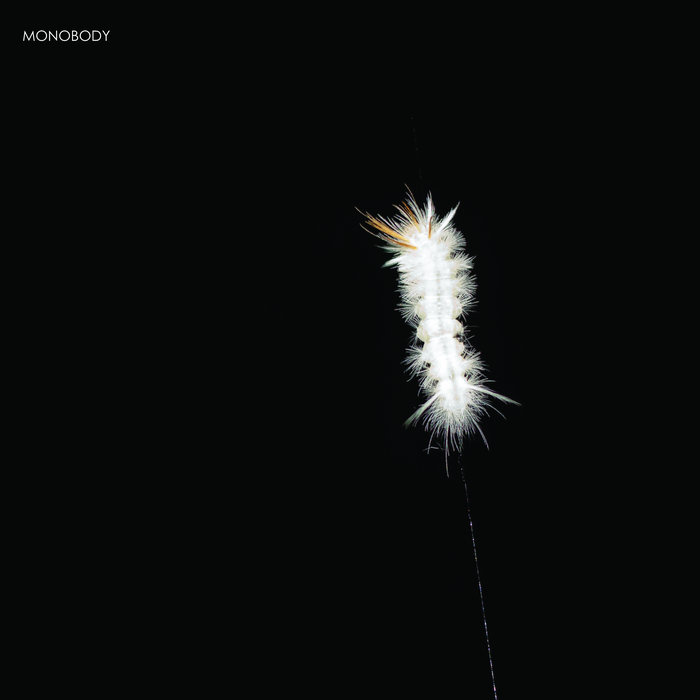 Was Tortoise self-aware enough to know that they would essentially create a genre when they released their self-titled album in 1994? Whatever the answer, the ripple effect of their experiments laid the foundation over twenty-years later for Chicago's Monobody, who carry on the musical marriage of jazz sensibilities in a rock environment. Monobody is a heavily orchestrated album full of punctuation and polyrhythm. Elements of classic prog, current math, and modern jazz composition create a sound that is both pushing the beat and gentle in approach. This dynamic allows the complex song structures to pass without labor; it also reflects studied musicians, who understand theory in a way that depressingly sounds very out of step with modern rock music. Monobody is sure to please those who can appreciate complex arrangements without the distortion.
Favorite track : "Lifeguard of a Helpless Body"
More From Invisible Oranges