From the Bandcamp Vaults #5
Seasonal change is afoot, and as such I've decided to forego the Classics section this month in favor of highlighting two Discount Discographies, which are not discographies within themselves, but rather very long free compilations. Otherwise, life continues as expected. Submissions for consideration should be sent to bandcamporanges@gmail.com.
Free (or might as well be)

There's the death metal you expect to hear from a local bill of six bands in a small town on a weekday night, and then there's the death metal that escaped through a wormhole from a dimension designed by Dan Seagrave. From the opening moments of "The Mist," Dormant Ordeal are firmly in the later category. Influenced by fellow Polish legends Decapitated with a touch of Ulcerate, We Had It Coming succeeds as a technical and catchy, relentless yet varied, and raw but comprehensible experience. Every riff is as it should be, and the strong and vocal delivery from Maciej Proficz makes you wonder how such a band could be unsigned. In an era of insipid death metal, an album like We Had It Coming sounds so right.
Favorite track: "Sleeping Grounds"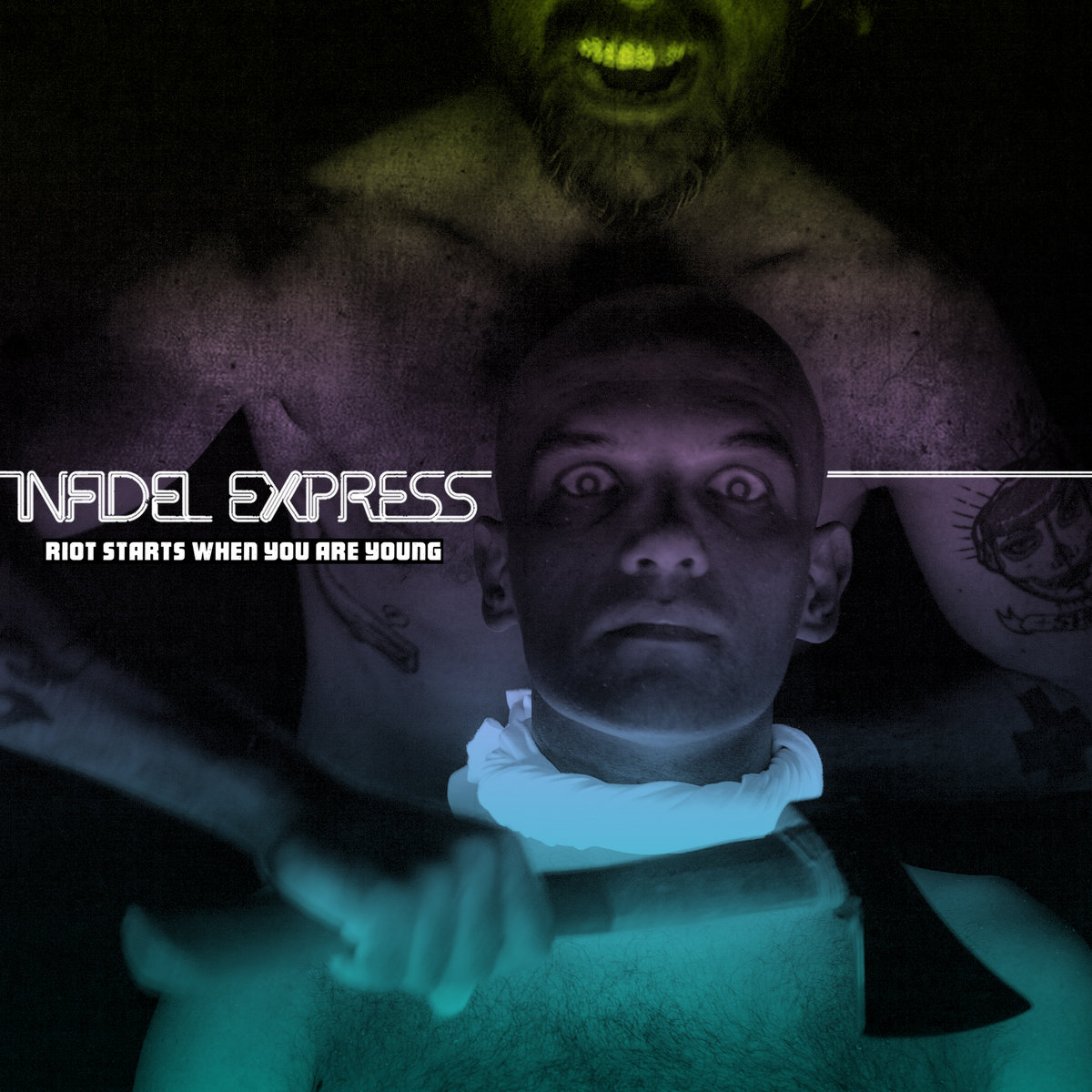 Is there a term for a band who sounds like the amalgam of many groups before, yet completely new at the same time? Whatever word you land on, apply it to Infidel Express. Riot Starts When You Are Young applies traces of 90s alternative rock mixed with some grindcore and chaotic hardcore, and blended with some stoner and noise rock to round out its brief running time. Boasting a punk rock urgency reminiscent of Refused, the musicianship is very impressive, especially the drumming. I imagine they would have fit in well as genre anomalies on the early GSL roster.
Favorite track: "Can You Hear The Song?"

To blindly lump Sioum into the metal genus would be misleading, but to exclude them would also be a disservice, as Yet Further is too heavy for instrumental progressive rock, but additionally won't start any mosh pits. A Chicago three-piece consisting of guitar, drums and keyboards, Sioum calls to mind a heavier Zombi mixed with Russian Circles, while also channeling Battles and Cancer Conspiracy with their use of odd-time signatures and discordant yet rhythmic riffs. There's lots of compositional space that lends a cinematic element, and the mellower sections remind me of Goblin and Magma. The tracks are long and develop at their own pace, but some of the more melodic passages can drag if you're an impatient listener. If you have the proper attention span, Yet Further will reward.
Favorite track: "Let's Hope We Make It Out Alive"

Many modern OSDM bands make the mistake of sounding far too similar to their influences, but Voidspawn tastefully mixes modern technicality and discordant harmonies into their Gorguts-lite sound to differentiate themselves from the horde. Pyrrhic is short, but it transmits both a progressive and retro death-metal vibe with loads of avant-garde riffing on top of pummeling drums. There's tons of potential here for the future but they would benefit from having stronger themes to their songs, rather than a string of great unique riffs. Regardless, Pyrrhic is a great listen.
Favorite track: "Pyrrhic"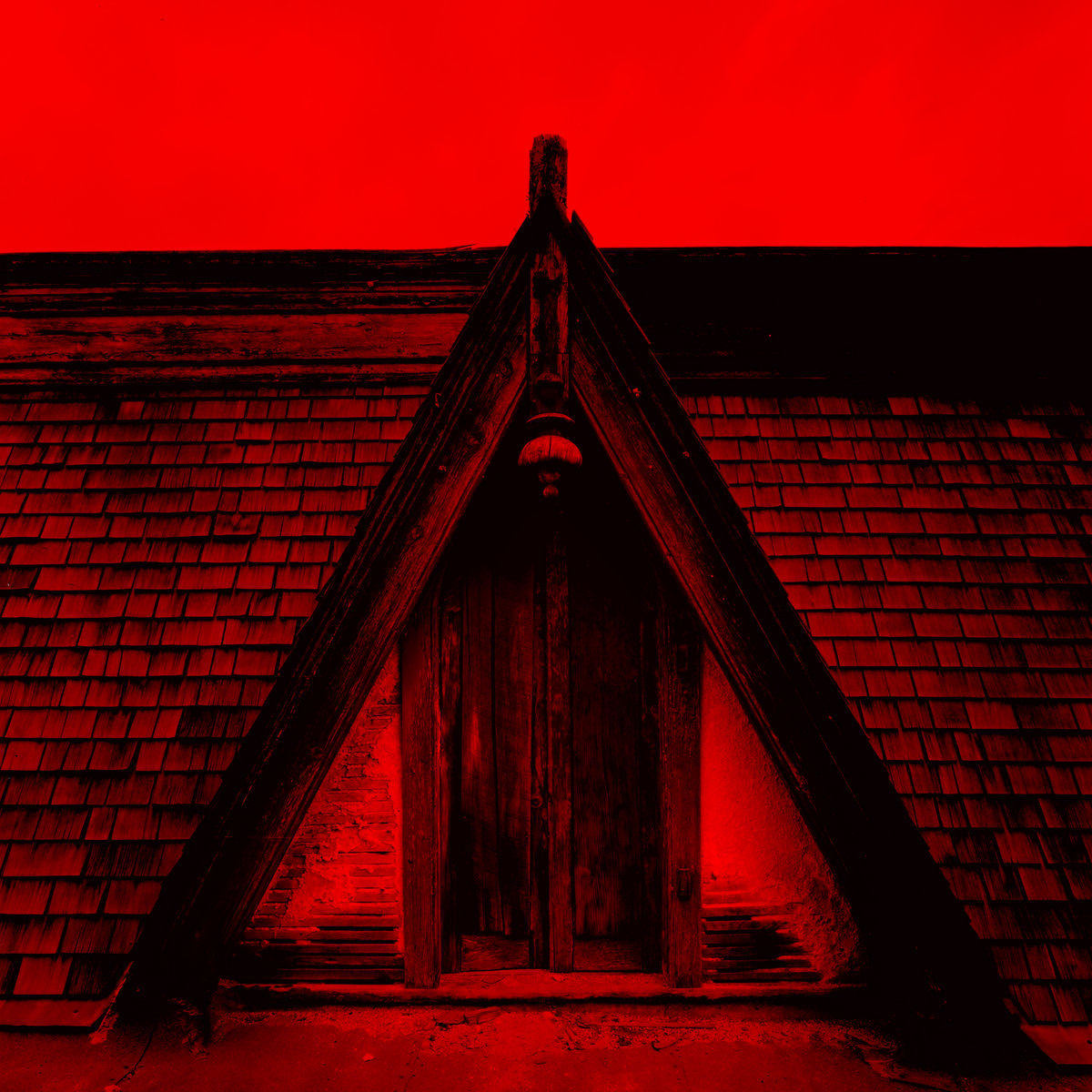 "Corpse Pose," the opening track to Kind Words, was originally composed by post-hardcore legends Unwound. In addition to being the album's standout track, it's a perfect example of Corbeaux's influence, which ranges from the aforementioned Washington group to Drive Like Jehu to early-Mogwai to the Amphetamine Records roster. Now imagine that with a more snarly Guy Picciotto on vocals, heaps of great guitar playing and a refreshing use of pedals, and you've added all your necessary ingredients. Throughout Kind Words, Corbeaux channel an intense amount of emotion while retaining order, a balance that creates the sense of being very heavy without being metal and developing worlds that the listener can get lost within. The result is an atmospheric noise rock experience that borrows a lot from early post-hardcore but manages to sound contemporary.
Favorite track: "Corpse Pose"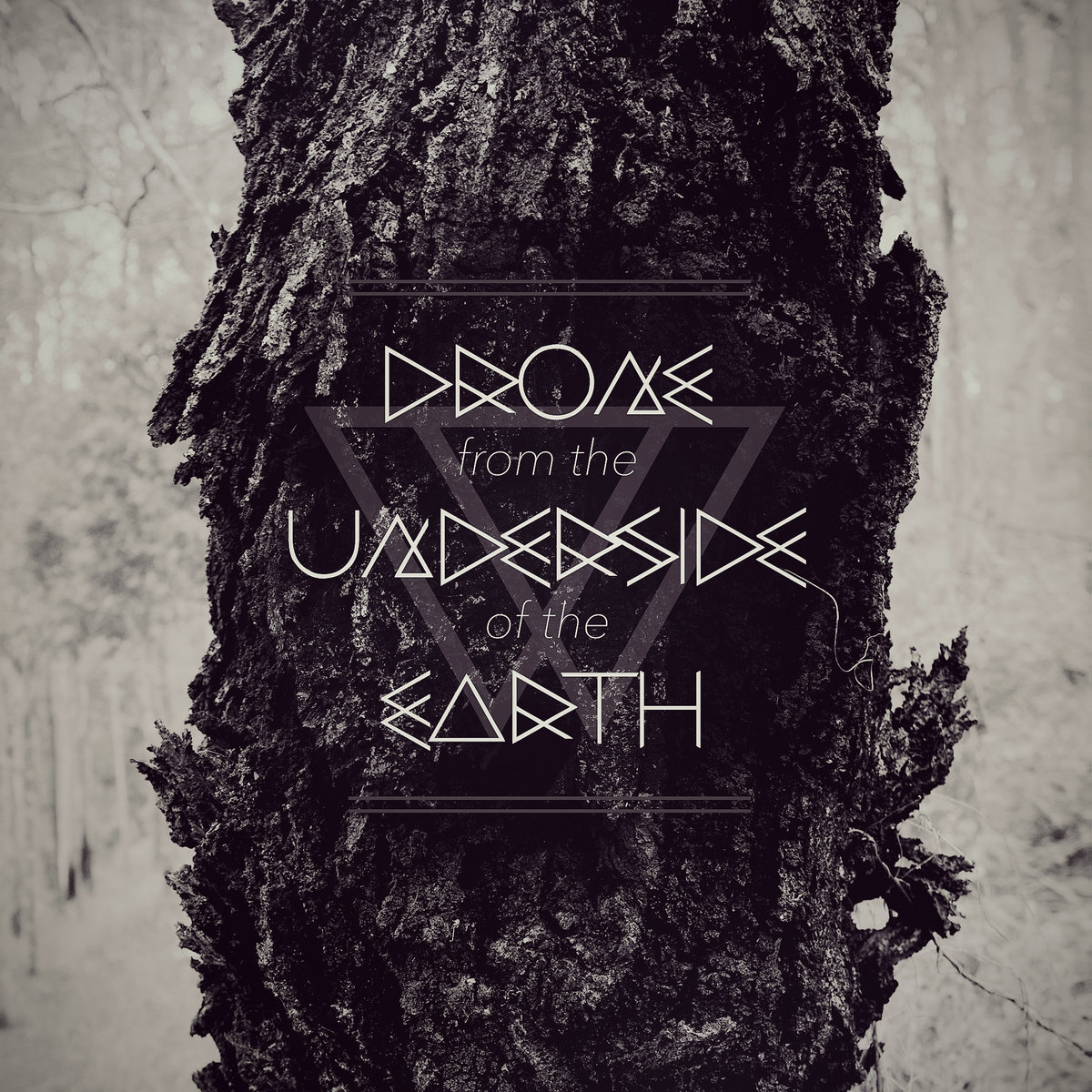 "Doom" and "stoner" are tags I avoid religiously in my music preference, but both of these compilations arrived in my life simultaneously, and being one to read into such coincidences, a review was born in its honor.
First up is Drone From The Underside Of The Earth II: Australian Doom, a 15-track compilation curated by Lachlan Dale, who runs the Australian record label Art As Catharsis and is one of the guitarists for the mighty Serious Beak. Despite its hefty running time, the collection of tracks manages to tastefully demonstrate the variety of sounds coming from the Australian underground. In fact, Interloch, perhaps the most well-known band on the list, provides one of the more rote tracks of the set. Instead, lesser known (to me) bands like Space Bong, Jxckxlz, and Burlap make me question my prejudice against the genre. The mix of tracks are able to capture the sludge and the heaviness that bands like Khanate brought to the table. While there are a few duds in the mix, the collection of songs found here are a great overview of a creative scene.
Favorite track: Hope Drone - "The World Inherited"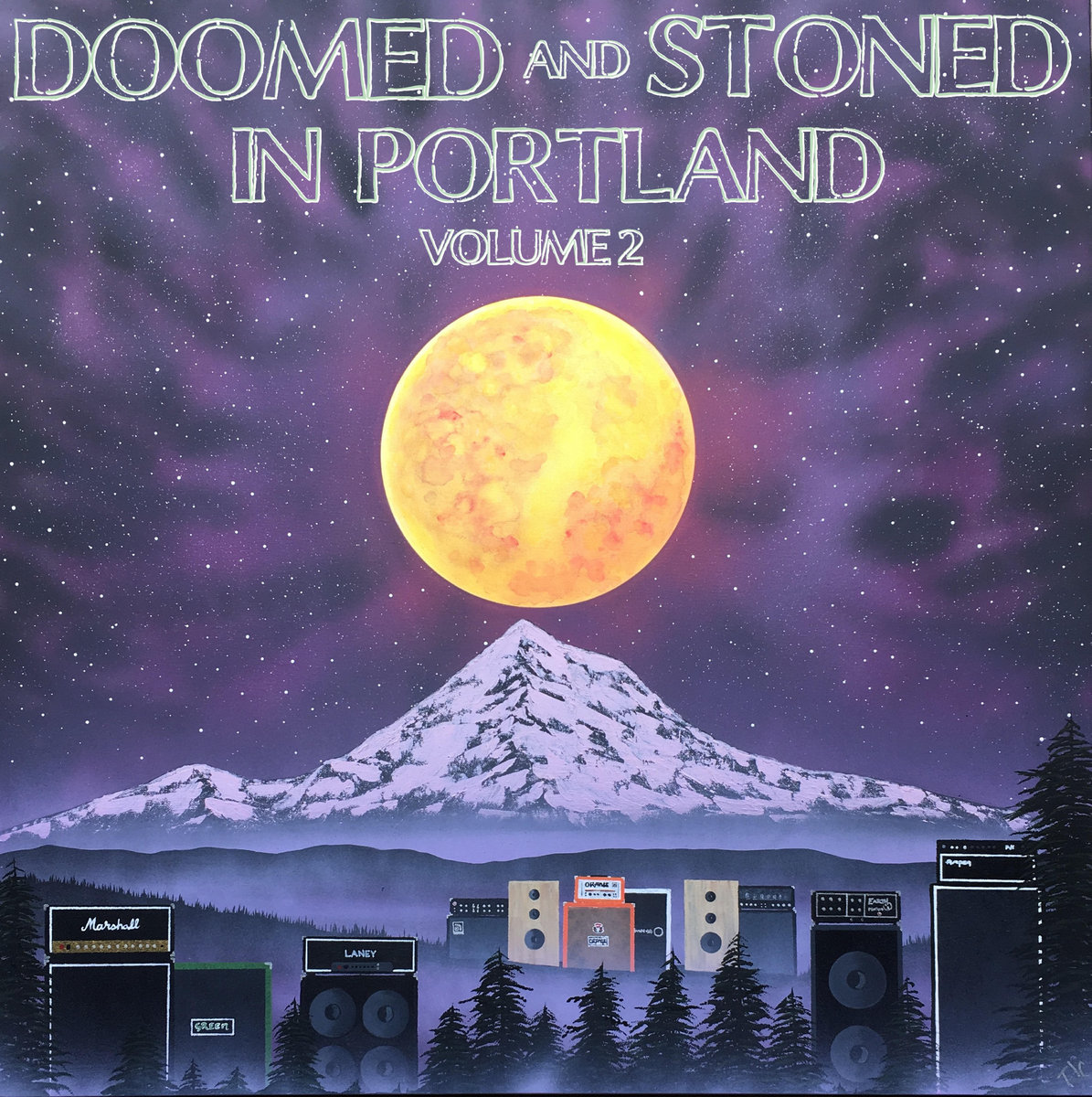 I've lived in Portland for several years, and Oregon for much longer, and can safely say that doom bands spawn as quickly as California license plates these days. But how consistently good can 72 songs and 855MB be from limited source material, no matter the genre? In the end, Doomed & Stoned in Portland II suffers from being way too long and way too uneven in terms of talent, production, and originality, but when it lands on a good track, it happens to be really good. Standout bands include Ape Cave, Die Like Gentlemen, Drouth, Grizdale, Ice Princess, Old Kingdom, Rolling Through The Universe, and Taken Outside And Shot Twice. But the real standout here is Velaraas. "The Gem" is a rollercoaster of several metal subgenres that boasts fantastic production and stellar musicianship that really shines above the surrounding tracks. In the end, I'm hard-pressed to identify what I would call a Northwest vibe from this mix. Instead, it highlights what I've always felt: There are way too many fucking doom bands out here.
Favorite track: Velaraas - "The Gem"
More From Invisible Oranges