From The Bandcamp Vaults #14
Please jam "Trepanning" at maximum volume in honor of Caleb Scofield. Correspondence at bandcamporanges@gmail.com.
Free (or might as well be)

Grindcore thrives on a homogenous diet of blast beats and indistinguishable riffs but Six Brew Bantha manage to squeeze blood from a stone. Operating as a bassless three-piece, Blight offers technical and pulverizing grindcore/powerviolence with lots of groove, energy, and diversity. The complex riffs fit together like a symphonic blitz that becomes quite catchy after a few listens, and their drummer deserves a ribbon for keeping up with an overwhelming amount of accents.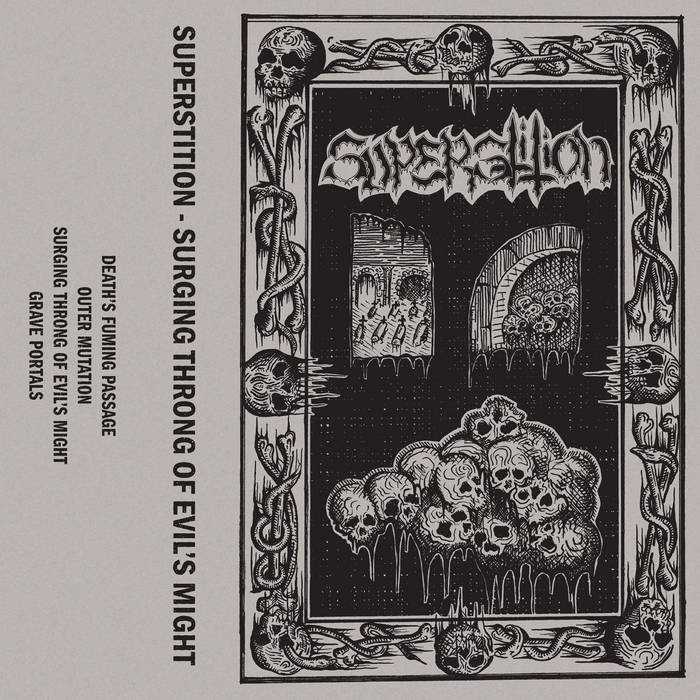 Surging Throng of Evil's Might doesn't write any new chapters in the old school death metal genre but it does impressively stick to its guns with skillful black and thrash metal influenced riffs and production reminiscent of Schizophrenia. Superstition differentiate themselves with ambient and keyboard driven horror interludes guided by '70s psychedelia that could possibly work as a separate album. The two elements work in tandem to create a mix of divebomb squeals interspersed in a Kenneth Anger flick.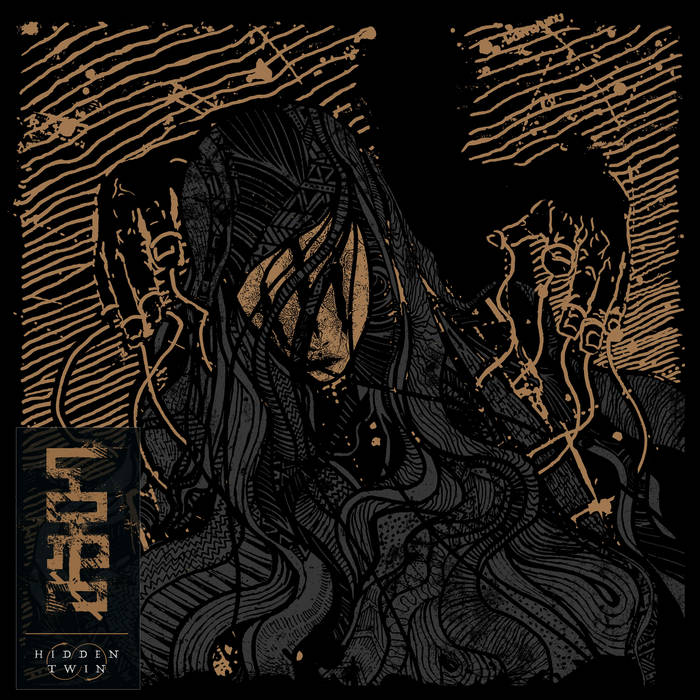 In a world where every fetish has been mined, not every band needs to directly align with a genre. LORØ do not subscribe to a particular brand of metal but rather construct a sound unique to three individuals with an interest in heavy music. Hidden Twin lands somewhere between Pinkish Black and Tarantula Hawk with a touch of the industrial on top. They impress without throwing technical prowess in your face nor completely subscribing to any of the several metal factions from which they borrow.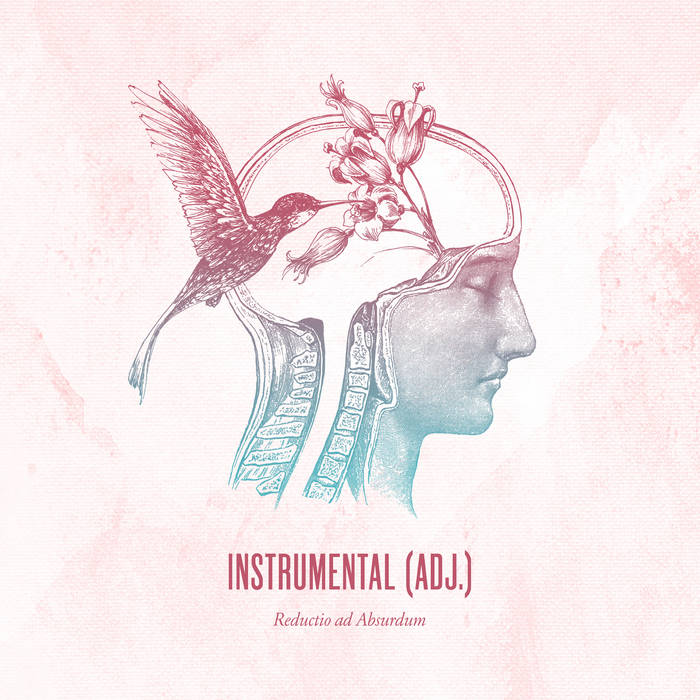 The listening public presumably associates prog metal with intellectualism but Instrumental (adj.) blend smarts with buoyancy on Reductio ad Absurdum. The dance floor they could inspire would look oddly tribal, as bodies would gyrate and contort to polyrhythms and imbalanced time signatures, but the Australian trio finds a balance between heavy and intelligible grooves that welcome those unfamiliar with paradiddles. Reductio ad Absurdum packs a wallop in its brief runtime, and ends just as you're getting warm.

Progressive rock, with all its dramatic hooks and falsetto squeals, can be a hard sell before a shot of whiskey but Organized Chaos build bridges with an enthralling sound easily distinguished in their genre. While every contributor to Divulgence carries their weight, vocalist Vladimir Lalić, a cross between Mike Patton, Devin Townsend, and Tim/Jeff Buckley, clearly commands every track and produces a dimension worthy of genuflection. Not every move works (I'm looking at you, funk section during "Ache") but their willingness to explore is both admirable and deeply enjoyable.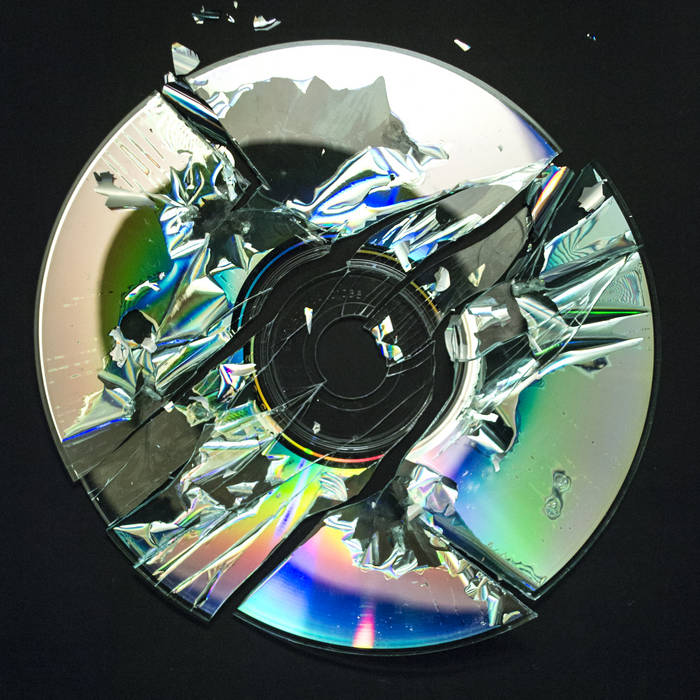 Get ready to fuck up your parents basement; joliette are here. Reminiscent of jangly spazz punk and hardcore from the 00s, Atáxico alternates between an intricate set of punches to the gut and space for you to check for abrasions. The passionate screaming calls to mind Dennis Lyxzén of Refused, while the riffs showcase loads of incongruent harmonies that resolve and unite. Every track is a winner but they all lead to the finale, "Código," which crafts the perfect version of everything prior.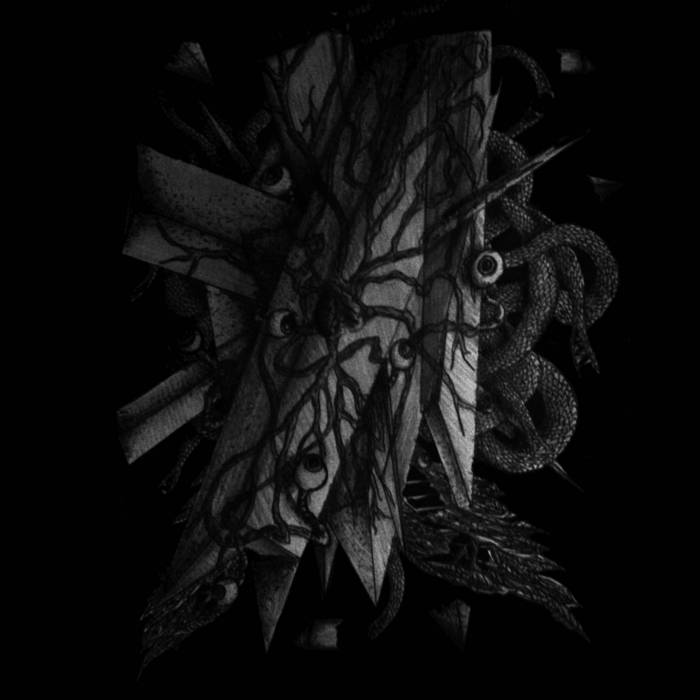 If It Weighed Itself In Silver claimed to be recorded at a steel mill (during working hours) with a coffee maker at the end of its cycle for a vocalist, I'd believe it. Merciless production aside, Exlimitir presents technical and pummeling death metal that just stepped off the spaceship. The one-man band from Antartica channels an entire album of claustrophobic and brooding dissonance that shakes hands with science fiction. The album starts off strong but becomes somewhat tedious by the end as tracks blend together undistinguished from one-another.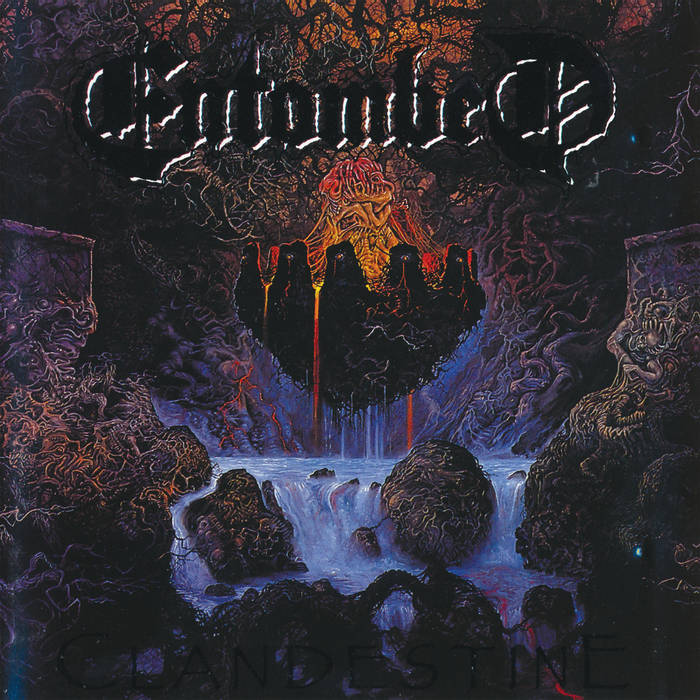 1991 produced countless death metal classics yet very few sounded as unique and diverse as Clandestine. From the hellish opener "Living Dead" to the groove heavy "Stranger Aeons," Entombed matured significantly as songwriters from the more straightforward yet equally as influential Left Hand Path. Rather than maintain the Swedish death metal sound they helped create, they expanded their palette to incorporate a rock influence that would come to prominence later in their career; at this stage, it showcased a band that looked beyond limiting genre tags. Nicke Andersson's cavernous drumming is a particular highlight and I learned he handled all vocal duties, despite the liner notes crediting Johnny Đorđević. To call their influence ubiquitous is an understatement, and the original source still sounds modern.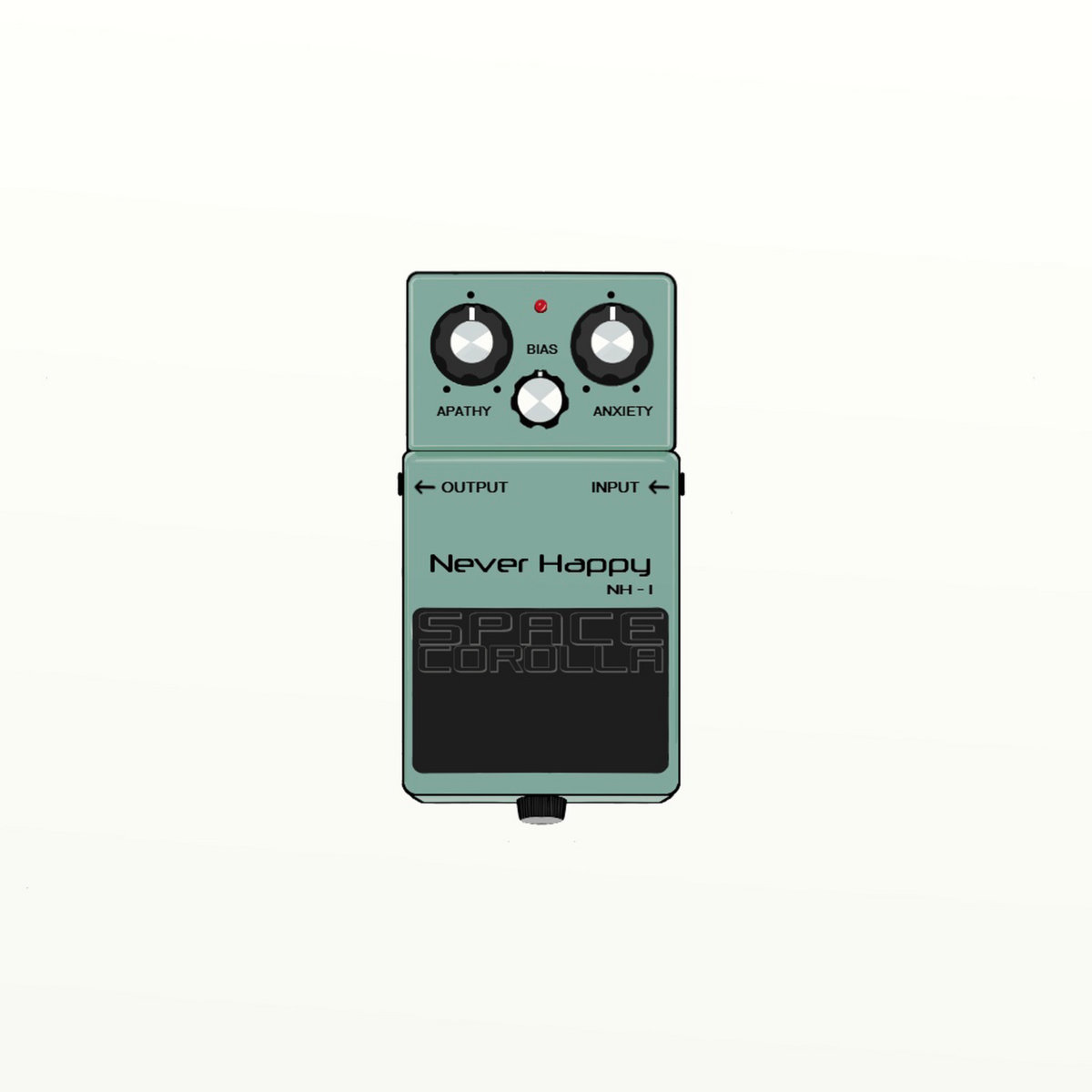 Space Corolla nearly made the metal portion of this column but their pop punk influence knocks them into a different tax bracket. Regardless of where they land, the Puerto Rican trio perform metal influenced math rock with high energy and finger taps galore. Despite the myriad of notes, Never Happy maintains cohesion that occupies every space of your brain. If you like The Fall of Troy, you'll most likely enjoy this.

I don't associate Croatia with quirky prog rock yet Them Moose Rush defy the stereotype on Don't Pick Your Noise. While The Mars Volta and Queens of The Stone Age are palpable influences, the tracks, jammed with psychedelic and modern rock influence, manage to impress without rolling out a whiteboard. The three-piece consistently take unforeseen paths with the vocals as the guiding light and while it sounds like a cut-and-paste approach to songwriting at times, the truck bed of ideas succeeds.
More From Invisible Oranges