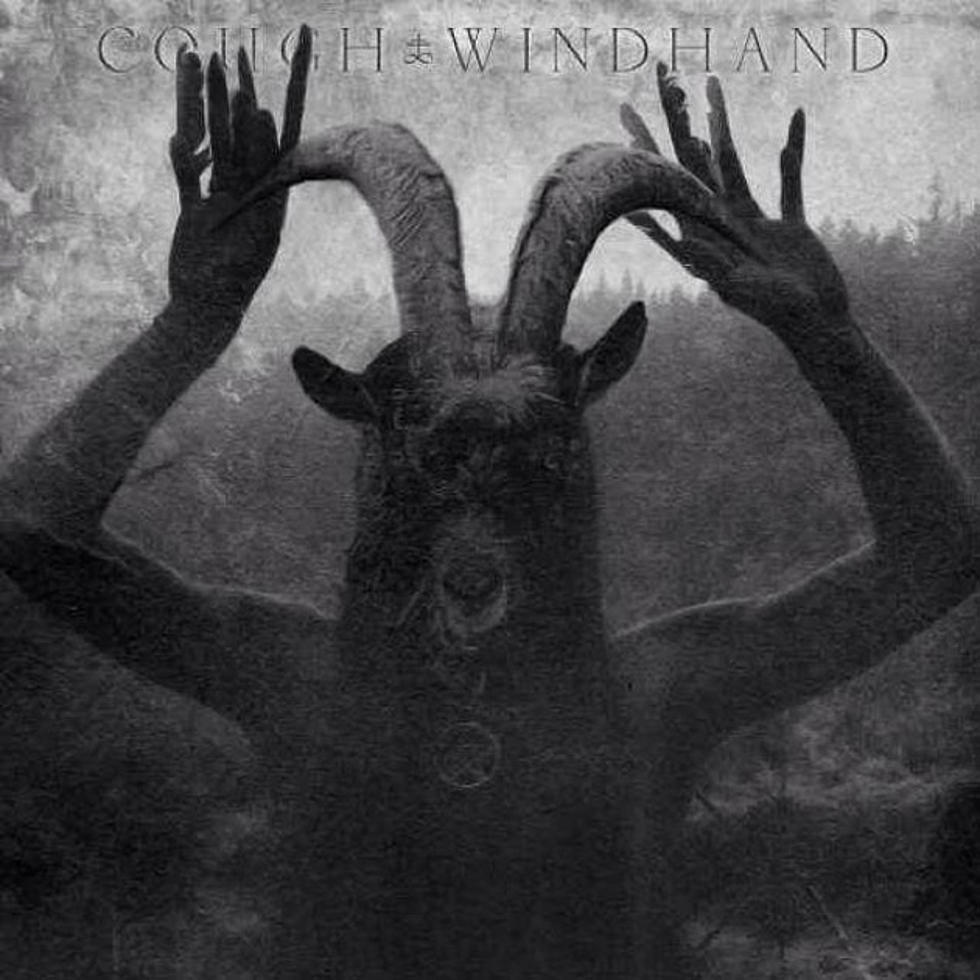 Exclusive Stream: Cough/Windhand split
Richmond doom crews Cough and Windhand not only share some influences, but now they also share a member in bassist Parker Chandler and a label home, Relapse. That's correct, after releasing their massive self-titled opus last year, Windhand have not only signed to the label for a full-length, they will release their first Relapse effort on April 16th as part of a split with Cough. Stream that in its entirety below and order yours at the label.
Cough is currently touring their way toward Roadburn 2013 and Heavy Days in Doomtown, and Windhand will play US dates shortly thereafter. Make sure you catch them on the road if the chance arises.
COUGH - 2013 TOUR DATES
4/11/2013 Nuclear Nightclub - Oulu, Finland w/ Witch Mountain
4/12/2013 Klubi - Turku, Finland w/ Witch Mountain
4/13/2013 Studioravintola Paksu - Helsinki, Finland w/ Witch Mountain
4/15/2013 Klub Püssy A Go Go - Stockholm, Sweden w/ Witch Mountain
4/16/2013 Truck Stop Alaska - Gothenburg, Sweden w/ Witch Mountain
4/18/2013 Schaubude - Kiel, Germany w/ Witch Mountain
4/19/2013 O13 @ Roadburn Festival - Tilburg, Netherlands w/ Witch Mountain
4/20/2013 DNA - Brussels, Belgium w/ Witch Mountain
4/21/2013 Raymond City - Clermont-Ferrand, France w/ Witch Mountain
4/22/2013 Saint Des Seins - Toulouse, France w/ Witch Mountain
4/23/2013 Combustibles - Paris, France w/ Witch Mountain
4/24/2013 Bastard Club - Osnabrück, Germany w/ Witch Mountain
4/26/2013 Desertfest - Berlin, Germany w/ Witch Mountain
4/27/2013 De Pit - Terneuzen, Netherlands w/ Witch Mountain
4/28/2013 Desertfest - London, England w/ Witch Mountain
4/29/2013 Péniche Inside Out - Liege, Belgium w/ Grime
4/30/2013 Halle 14. - Karlsruhe, Germany w/ Grime
5/04/2013 Ungdomshuset - Copenhagen, Denmark @ Heavy Days in Doomtown
WINDHAND - 2013 TOUR DATES
6/05/2013 Ottobar Upstairs - Baltimore, MD
6/06/2013 Golden Tea House - Philadelphia, PA
6/07/2013 Saint Vitus Bar - Brooklyn, NY
6/08/2013 AS220 - Providence, RI
6/09/2013 O'Briens's - Boston, MA
6/10/2013 The Koi Pond - Cherry Valley, NY
6/11/2013 The Funeral Home - Buffalo, NY
6/12/2013 Gooski's in Pitt - Pittsburgh, PA
6/13/2013 Ace of Cups - Columbus, OH
6/14/2013 Ultra Lounge - Chicago, IL
6/15/2013 The Turf Club - St Paul, MN
6/16/2013 Riverwest Public House - Milwaukee, WI
6/17/2013 The Melody Inn - Indianapolis, IN
6/18/2013 Southgate Revival House - Cincinnati, OH
6/19/2013 TBA - Nashville, TN
6/20/2013 The Pilot Light - Knoxville, TN
6/21/2013 Slim's Downtown - Raleigh, NC
6/22/2013 Strange Matter - Richmond, VA
More From Invisible Oranges