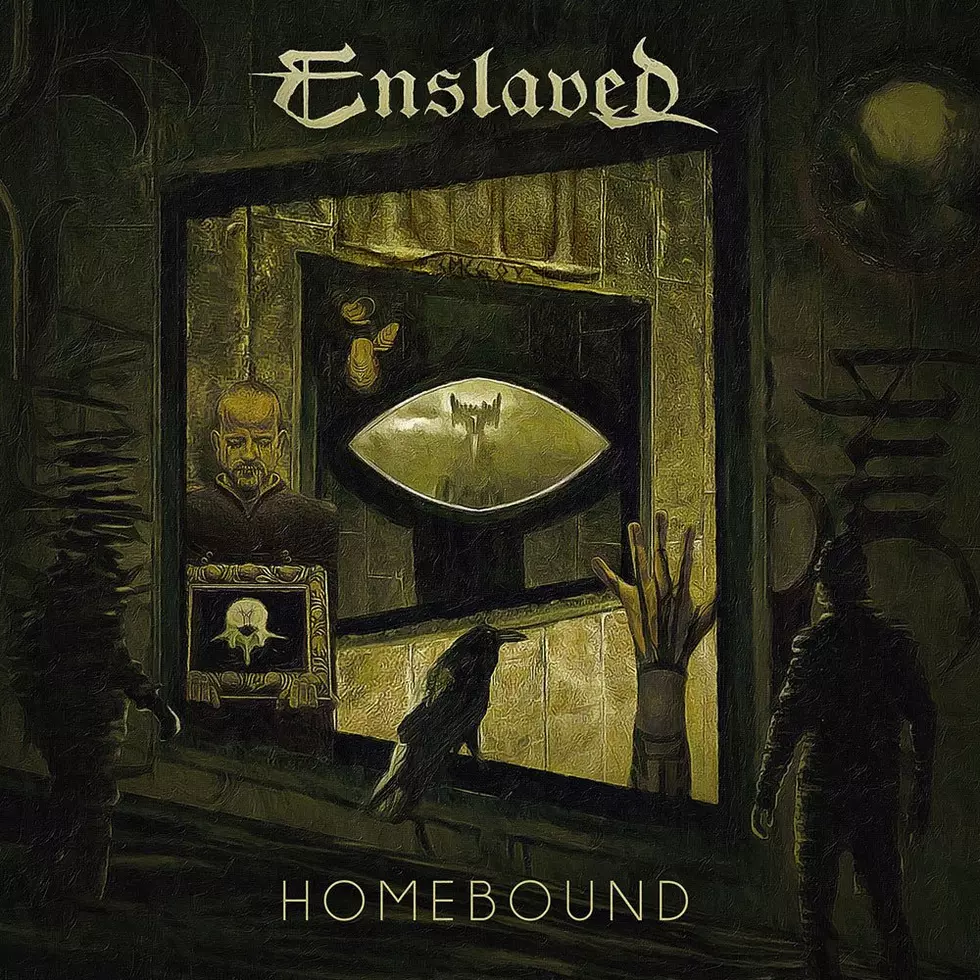 Enslaved Release New Song "Homebound"; New Album "Utgard" Due This Fall
Norwegian prog/black metal vets Enslaved are releasing their new album Utgard this fall via Nuclear Blast (it was originally due this month, but pushed back due to coronavirus), and today they've released this new rager from it. The song will also come out as 7" single on June 26 with a cover of TNT's "Knights of Thunder" on the flip (pre-order). The band says:
'Homebound' is about the greatest reward of exploring and traveling into unknown territory – to "go viking" if you will, turning Homebound at the end of the journey. It is a song that takes Enslaved on a musical journey that is as much an homage to those who dared so we could play our very own style of music: from nurturing blackened roots to nodding at zeppelins in the sky, beholding teutonic thrash titans and watching speeding motorpsychos take off into the futures.
Listen and watch the video below.
In related news, Enslaved's Ivar Bjørnson, Iver Sandøy, and Håkon Vinje took part in Wardruna leader Einar Selvik's new hour-long performance/discussion video, which you can watch and read more about below.
Einar Selvik is a Norwegian composer and musician. He is also the founding figure behind the music constellation Wardruna; a project focusing on musical interpretations of different Old Norse and Nordic traditions.

Thanks to extensive research and use of a wide range of old Nordic instruments and lyrics placed in a contemporary soundscape, Selvik has moved the boundaries of musical genres and given a new voice to the thoughts and tools of the past.

Wardruna has gained worldwide recognition for their innovative musical expression, and Selvik has even provided music for the popular HBO series Vikings. Together with Ivar Bjørnson, Selvik was also the architect behind the critically acclaimed Bergen International Festival project Nordvegen which spanned several years.

During this year's festival, Selvik takes us on a musical journey that is a little different to Wardruna's normally massive soundscape. Instead, he presents a more stripped-down and direct expression where vocal use, lyrics and instruments such as kraviklyre, the oldest known string instrument in Norway, jouhikko, a two- or three-stringed bowed lyre traditionally used in Finland and in Karelia, Russia and buckshorn, also known as billy goat horn, all play key roles.

CONTRIBUTORS
Einar Selvik vocals, kravik lyre, talharpa, sotharpa
Ivar Bjørnson guitar
Iver Sandøy drums, percussion, vocals
Silje Solberg fiddle, vocals
Håkon Vinje piano, vocals
Lindy-Fay Hella vocals
More From Invisible Oranges