Electric Wizard Live at Boston, MA's Royale
...
It's been a lengthy waiting game for stateside fans of Electric Wizard. Barring a one-off set at Maryland Deathfest in 2012, the Dorset, England overlords of smoke-shrouded psychedelic doom haven't toured the U.S. in well over a decade. They've doubtless spent much of that time atop many a metalhead's "must-see" list, as they've only grown in stature and international popularity in the interim. Thusly, the announcement earlier this year of a proper run of North American gigs was met with enthusiasm--and quickly sold-out venues. A line at the entrance of Boston's Royale Nightclub that stretched well past the end of the block on a Friday evening in early April, the third to be exact, was a living, breathing testament to that.
The Royale is an actual nightclub in the most common sense of the word, meaning that it was set to fill up with well-manicured people who were definitely not going to the Electric Wizard show by 10 o'clock. An early curfew was in store, but it was of no consequence to a sold-out crowd who likely would've put up with just about anything to catch this show. Openers Satan's Satyrs, fronted by current Electric Wizard bassist Clayton Burgess, took the stage by 7 pm and offered up an enjoyably breathless set of throwback heavy metal. They played it loose and jam-y, perhaps a bit too loose at times, but functioned as a lighter counterpoint to the crushing set to come that left the bill feeling balanced.
Excitement was palpable in the room by the time Electric Wizard hit the stage, which was naturally engulfed in as much fog as the state of Massachusetts would legally allow. The band's signature projections of vintage exploitation films further set the scene, and with the title track from 2007's Witchcult Today, they were off. Mastermind Jus Oborn led the ritual, wielding his guitar like a dangerous riff-dispensing weapon. Fellow guitarist Liz Buckingham shredded with a zen sense of calm at stage left, while Burgess and recently added drummer Simon Poole admirably held down the slow and pummeling rhythm section. Though the band was technically touring in support of 2014's Time to Die, the setlist drew from both their storied classics (Dopethrone and Come My Fanatics...) and each of their recent full-lengths in relatively equal measure. It was a wise choice, considering that most North American audiences hadn't seen them tour an LP since 2002's Let Us Prey.
Electric Wizard are nothing if not reliable, and much like their last few records, their live show delivers pretty much exactly what you'd expect. Thankfully, what you both expect and receive are awesome. The band sounded absolutely massive; a low-end-heavy fuzz-soaked barrage of unstoppable riffs and Oborn's distorted tales of death, destruction, Satanism and Lovecraftian horrors. They ripped through nine songs that whipped the crowd into a sweaty frenzy, and led to some actual bloodletting courtesy of one fan who either got punched or headbanged a little too enthusiastically but refused to leave the front row, before closing with an impossibly heavy "Funeralopolis." It may have taken a decade, but Electric Wizard made the wait feel worth it.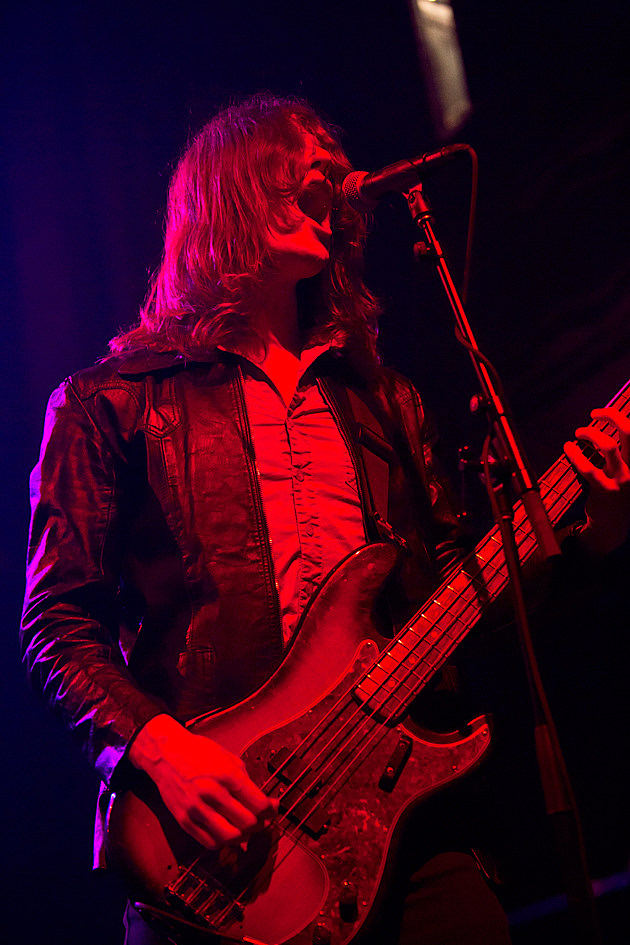 ...
Click through for Electric Wizard photos