Chaos in Tejas 2013, Day 4: Infest, Manilla Road, Final Conflict, Left for Dead, more
I've found the highest form of flattery for a band, a thrown trash can. It happened only once during Maryland Deathfest (at Infest - pics HERE), and a few times (that I saw) during Chaos in Tejas: Framtid's set at 1100 Warehouse (pics HERE), Crudos's set before them (pics HERE), and twice last night (6/2) at the same space: Canadian hardcore favorites Left for Dead and powerviolence pioneers Infest. That's not to say some of the other bands I saw at 1100 Warehouse last night were anything less than stellar. Final Conflict's first set with vocalist Ron Martinez in 13 years was worth the wait, Mind Eraser's powerviolence was equally impressive as earlier sets at Red 7 featuring the same members (Rival Mob & World War IV), nihilistic hardcore from Hoax had the crowd & their vocalist left bleeding, crust from Fukushima's Strange Factory was a pleasant surprise and the reliable Austin grind mainstay Hatred Surge delivered, per usual. Pictures from the day show at Red 7 and the 1100 Warehouse are below.
After all of the speed and fury, it made sense that I would want to watch something slower, which lead me to the final set of my Chaos in Tejas 2013, power metal greats Manilla Road. Pictures of the day show at Red 7 (with Rival Mob & World War IV), 1100 Warehouse and Red 7 later that night are below.
— words & photos by Fred Pessaro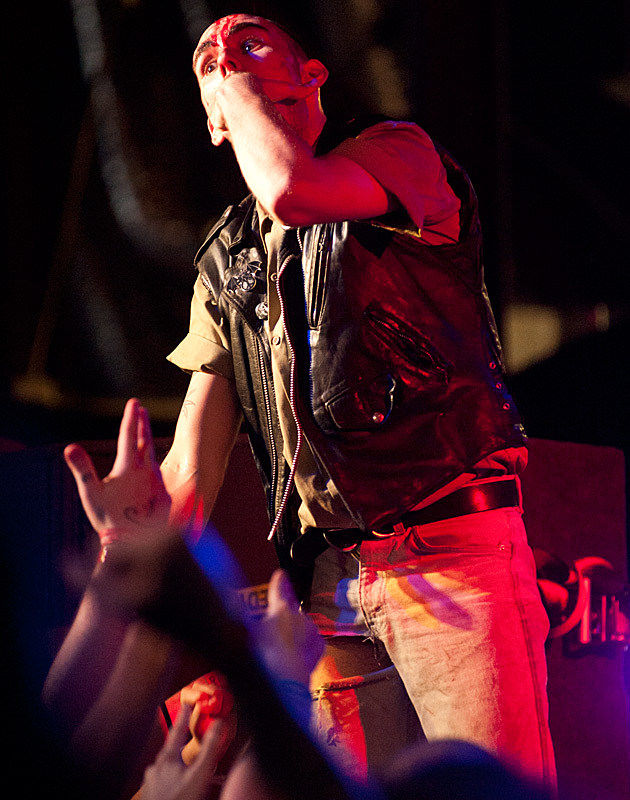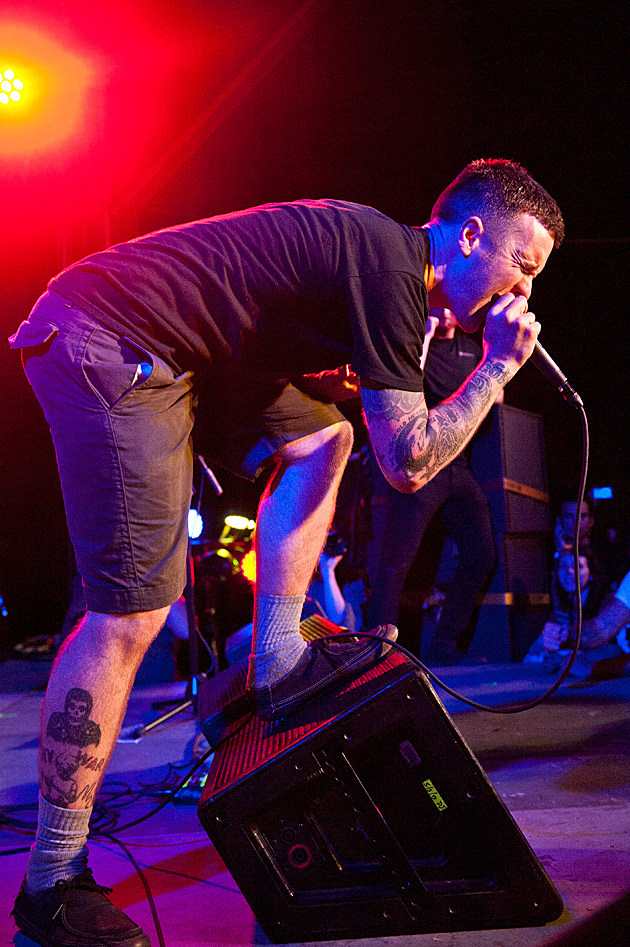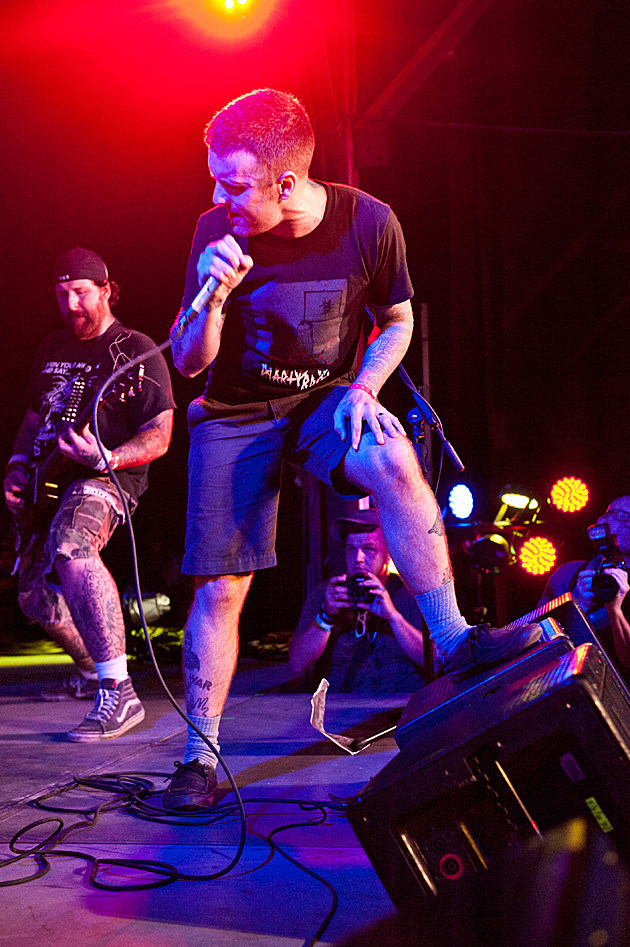 More From Invisible Oranges