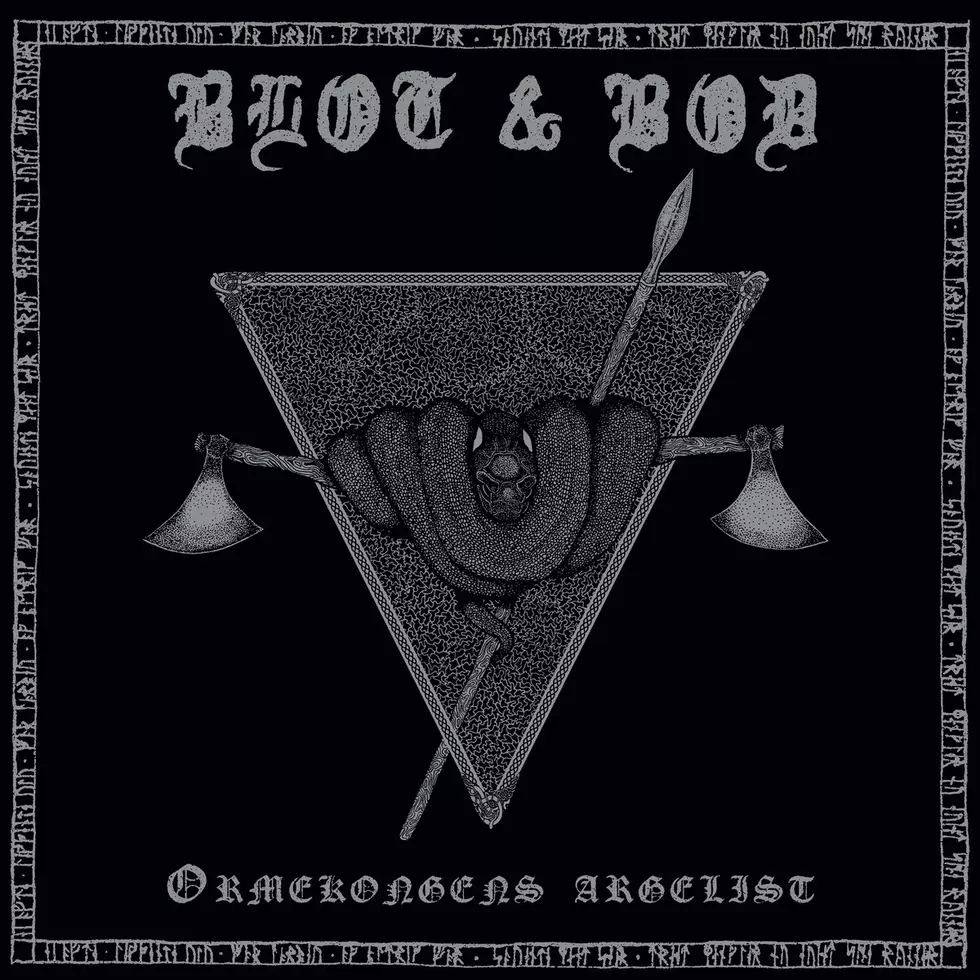 Korpsånd's Vigor on Blot & Bod's "Ormekongens Argelist"
Enter the world of Korpsånd -- a collective of Danish (and occasionally Norwegian) musicians who, among themselves, collaborate in a seemingly infinite -- and growing -- amount of musical projects. Be it the proud Fanebærer, the mystical Ærekær, the furious Jordslaet, the harsh Seiðr -- the list goes on -- this group of young musicians make a powerful case for strength in numbers. No matter the hurdle (in the world of black metal and its adjacent styles), the Korpsånd circle masters it. Now entering their second album, the Danish/Norwegian Blot & Bod's Ormekongens Argelist shows there is no sign of stopping for this powerful circle of artists.
Whereas Blot & Bod's 2017 debut Ligæder was proud and stately, Ormekongens Argelist is a left-turn for this trio. What was once dignified and filled with ego has shifted over to the power of the id -- in short: this album is furious. It is absolutely pissed. The energetic black metal found within this band's sophomore effort draws its fury from a punkish, minimal core; an expressionistic approach to an already active, lively brand of black metal. Though the melodic, proud black metal found on Ligæder is missed, the vigor found on Ormekongens Argelist more than makes up for it and, once again, proves that Korpsånd is one of the more formidable black metal circles in today's landscape.
More From Invisible Oranges