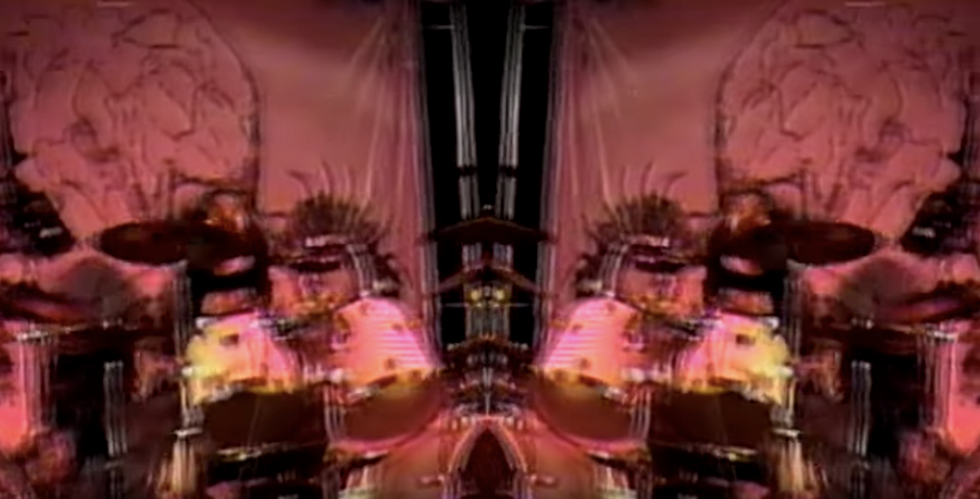 Blood Incantation Share New Song and Video, "Slave Species of the Gods"
Blood Incantation's highly anticipated sophomore album Hidden History of the Human Race is just two weeks away (it's due November 22nd via Dark Descent), and the band have now shared the second of its four tracks. Following the very psychedelic "Inner Paths (to Outer Space)" comes the more traditionally death metal "Slave Species of the Gods." It treks through all kinds of proggy heaviosity and covers a lot of ground in its five and a half minute running time, and it comes with a vintage-looking video that was filmed on the band's recent tour with Immolation. They say:
"Slave Species of the Gods" was filmed at our performance in Santa Ana on October 11th during our tour with Immolation. Directed and edited by Gabe Gomez, who first filmed us on our very first tour, the video for this song evokes the disorienting, chaotic and psychedelic vibe of our live concert. Filmed directly onto VHS, the video contains an aesthetic similar to many of our favorite old recordings of classic bands while also being engagingly trippy. The song itself was the second song written for Hidden History of the Human Race and has been played live since the [2019] Decibel tour. Being the first track on the record, "Slave Species of the Gods" is meant as a full force brutalizer, going non-stop over the course of its relatively short five minutes and thirty-one seconds.
More From Invisible Oranges