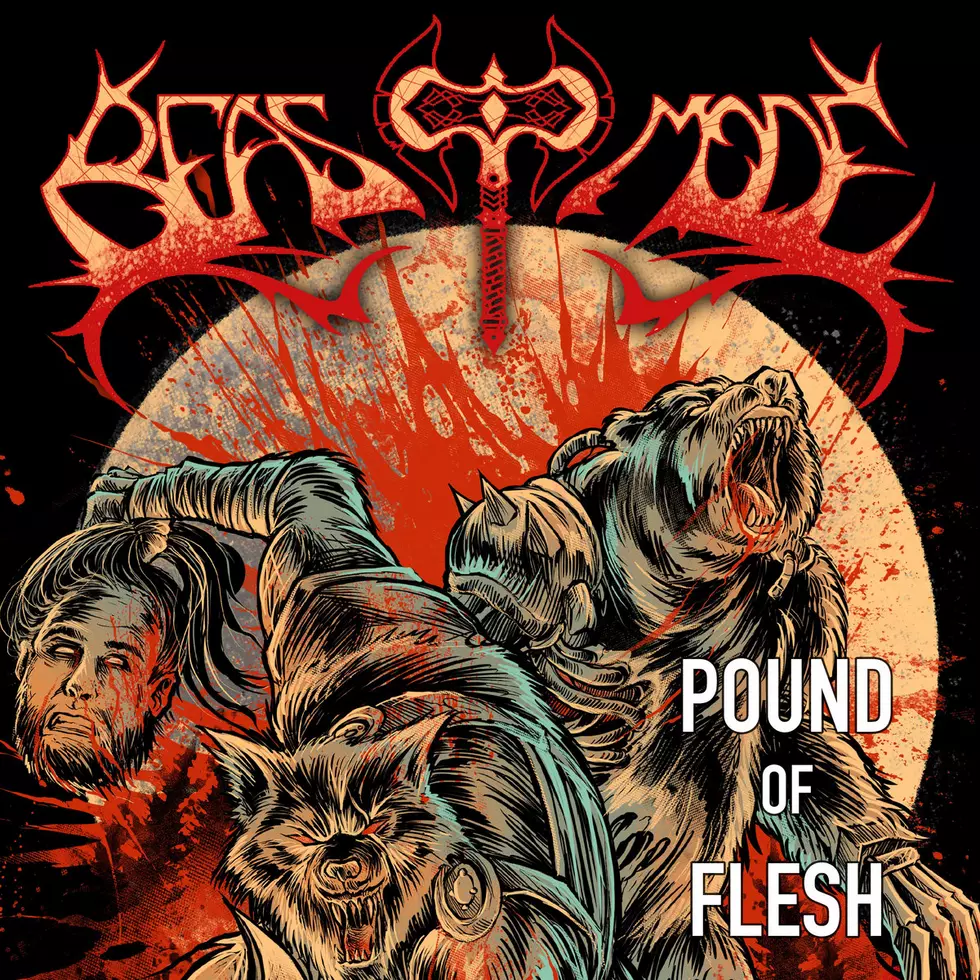 Beast Mode Collects Their "Pound of Flesh" With Exacting Brutality (Video Premiere)
---
Simply put, Georgia's Beast Mode is a band focused on sonic ultraviolence. After a deceptively calm introductory track, the title track to their second full-length Pound of Flesh lays out their modus operandi in no uncertain terms: sheer aggression laced with vicious melody, offering no respite from start to finish. The melodic and blackened thrash on display here is battle-tested, righteous, and blood-spattered—check out our premiere of the music video for "Pound of Flesh" for proof.
...
...
Like all great thrash songs, "Pound of Flesh" has you hooked right off the bat—meat-hooked, even. Barbed-wire chugs bite through the burly rhythm section, offering visceral impact with every note. As with the rest of the album, not much is left to subtlety here: this fires on all cylinders with limited bandwidth for atmosphere-building and interludes. Instead, melodic leads and solos, cleverly stitched into the riffing and sometimes superseding it entirely, keep the intensity from growing stale.
While this is clearly excellent music to destroy your living room to, it's also a song (and album) with unexpected depth—"Pound of Flesh" starts off as you'd probably expect, but quickly veers into unexpected and exciting territory. Here, sheer blasting vitriol coexists with artful harmony, all in the name of destruction.
From "Pound of Flesh":
Blood for blood
Take your wrath
Channeled through me
A pound of flesh
...
Pound of Flesh released independently on April 2nd, 2021 and is available from the band's Bandcamp page.
More From Invisible Oranges