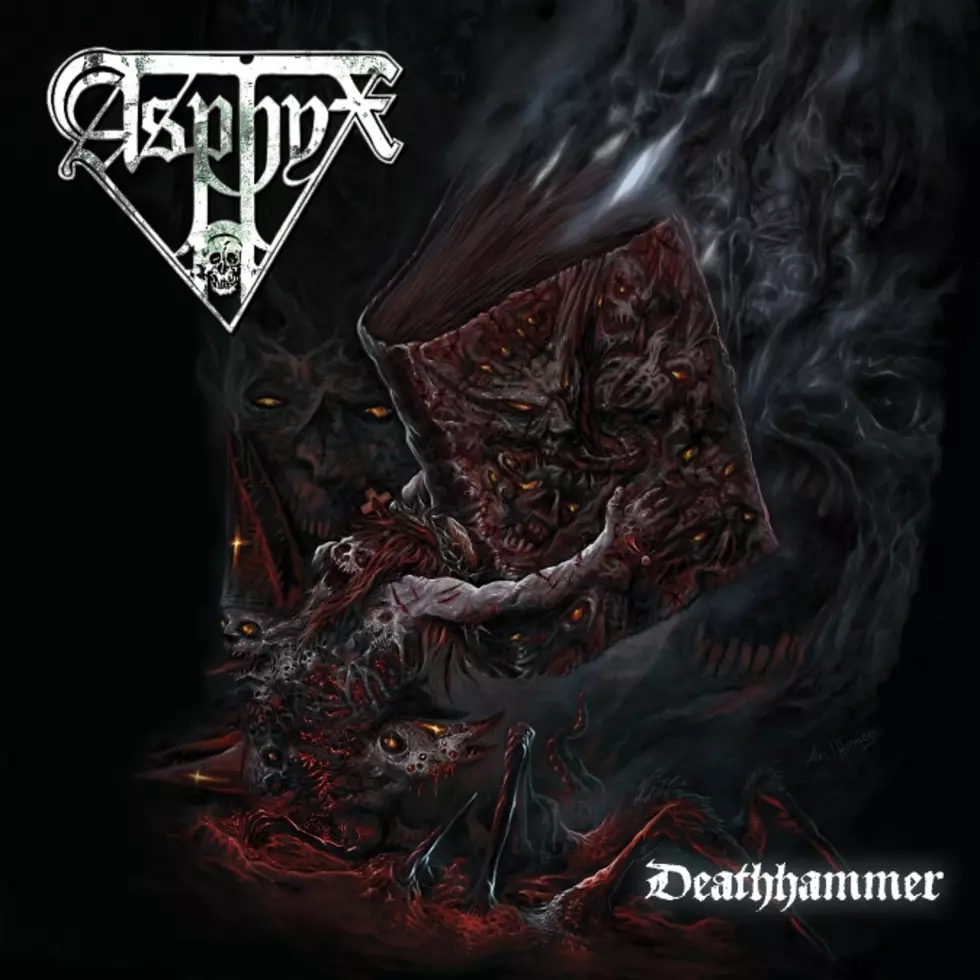 Few understand or appreciate the power of simplicity. There's beauty in a stripped sentence. There's beauty in a sparse room free of clutter. In music, there's beauty in knowing what you want to say without flourish. John Lee Hooker, The Ramones, and Motörhead made careers of it. Find a groove and go. It sounds easy, yet few have mastered it.
It's why Asphyx is so powerful, and their new album Deathhammer is so good. Asphyx has always impressed without ever showing off. It's as linear as metal gets, yet it's packed with almost preternatural power. Their sound is the crisp jab executed by a heavyweight that knocks out an opponent with minimal showmanship; the precise chop that splits a log with one heft. There's nothing complicated, just hard work and the right feel.
Start with guitarist Paul Baayens, who has proved more than a suitable replacement for Eric Daniels since Death...The Brutal Way. Add new bassist Alwin Zuur and longtime drummer Bob Bagchus, who combine for a commanding groove. Complete with Martin van Drunen, whose singular voice has defined death metal in three different decades. If Deathhammer doesn't move you, you're fucked.
What you won't get on Deathhammer is wanky soloing and garbage notes. What you will get are songs that turn aggression into art. "Into The Timewastes" doesn't hesitate or flinch, just hits hard. "Reign Of The Brute" and the title track are Asphyx perfection straight from The Rack masterplan. And, oh, those riffs. Even with longer songs—particularly "We Doom You To Death" —van Drunen and co. don't disappoint. The killer tone remains intact. When van Drunen asks you to bow down for the Deathhammer, you better genuflect.
HEAR DEATHHAMMER
More From Invisible Oranges