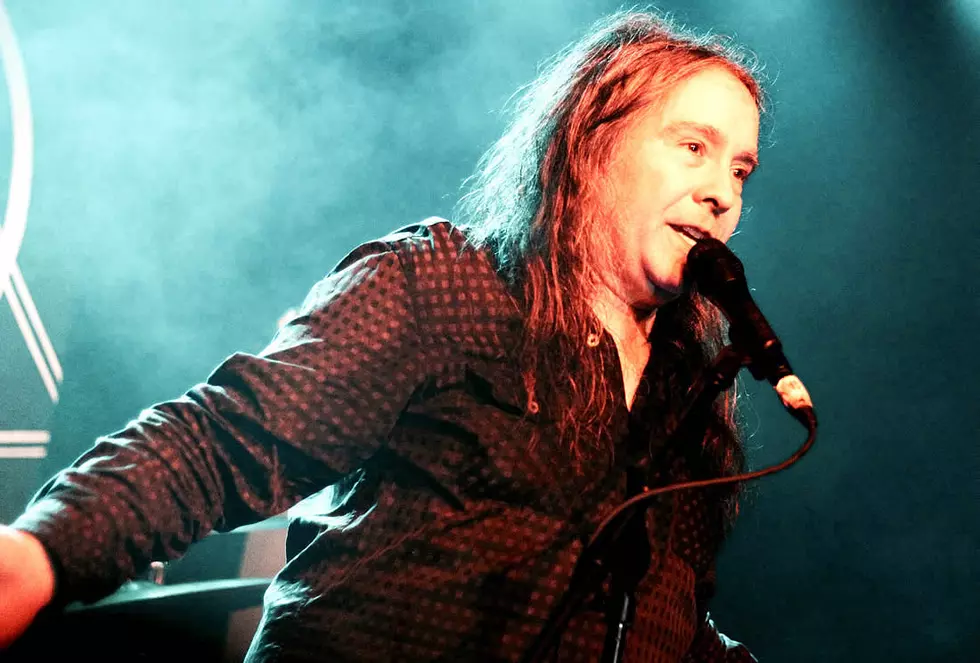 Live Report: 35th Year Anniversary Of BC Studio Record Release Show
photo by Chris Harrington
Martin Bisi has been a New York City underground rock and noise icon since the 1970s. He's recorded and produced artists like Sonic Youth, Material, Bill Laswell, Unsane, Helmet and White Zombie. You know the Herbie Hancock song "Rockit": he produced it in his Gowanus based studio, BC Studio; which he formed with Laswell and Brian Eno in 1979. Those two eventually left, and Bisi hunkered down in the 1980s to make the studio the de-facto spot for no-wave and NYC noise bands like Live Skull, Lydia Lunch and Fred Frith. The studio's history is built with the fabric that has helped sew most noise rock, harsh noise, post punk and experimental music that you hear today.
This year marks the 35th anniversary of the place, and Bisi's got a record out, BC35, featuring a who's who of NYC underground luminaries. It's a sprawling improvisational work, and Friday night was its record release party. Bisi mentioned the connection with St. Vitus at the end of the show: he produced the Long Island-based'90s hardcore band Mind Over Matter's first record, which featured one of the St. Vitus' owners, Arthur Shepherd (currently Primitive Weapon's guitarist). So, the good vibes were in the air, and the place was like a time warp to some funkier, happier time: smiles were in excess.
I got there late: early shows on Friday nights when you have to work until 6:30 are tough. So I missed the first two acts: Tidal Channel, a really cool NYC-based cut-up noise pop duo, with textural intensity in a British style mode; and Nowhere Near, a group composed of Bisi, Bob Bert, Ivan Ipp and friends. Those guys I really wanted to see; every time I see something a group with Bisi in it, it's super engaging: imaginative and free, but with hooks that really get you. You can always tell he knows what he's doing and he's super excited about doing it.
I stepped in when EXCOP was just starting, and the place was jam-packed, which always sucks; but you make your way through the crowd, shake off the dirty looks and "what the fucks," and get in on the action. EXCOP is composed of former Cop Shoot Cop and Swans members, and they make a sound that conjures dreams of the infinite garage zone. Their set was instrumental-based, like a mean Grateful Dead jam with punk and hard jazz as the backbone. It was enveloping, folding like cards and then stacking up again, moving in blocks and pulses. The group would sweep you up in a net of mist, then drop you with layers of grime and chunk. Improvisation and instrumental jam sort of stuff is really the best sort of stuff when done excellently; and EXCOP was feeling it this night: the crowd was putty in their hands.
White Hills is a NYC-based duo that dances in ribbons of art. Comprised of Dave W and Ego Sensation, the group crawls through the psychedelic swamp, to arrive at a pattern of personal connection and inner-punk. Their set was flowery and dark, with an unmistakable 1960s vibe. The older I get, the punkier 1960s and 1970s psych rock feels. Those first few Grateful Dead albums are hard man. White Hills is certainly a mile miles from that sound – setting themselves apart with their industrial bravado – but they're around the same ballpark in sheer tonality, stretching the canvas with questions and experiments. The duo's language was unmistakable, with jaunts of fission and flares; sections left space in waves and were then summoned back with earthly thunder.
New Old Skull is the contemporary version of Live Skull, an exciting group that was part of the legendary NYC 1980s scene. Comprised of all original Live Skull members, the band is an airy throwback, showing extensions of arty melody and swirling noise-pop. The group played a set that hovered in clouds and roads, somewhere near the proto edgy, indie sound that blew up in the late 1990s. Needless to say, Live Skull (and New Old Skull) were visionaries in their approach. Never overextending from the center, but still drifting very far from it, they were able to touch upon the importance of simplicity. Friday night they hung tough to the notion of understanding sectional parameters, each member effortless in their abstraction. It was a colorful bunch of songs, gaining momentum with each step of the way.
Bisi took the stage to thank everyone afterwards, and tell of the after-party. Nostalgia hung in the air, but so did hope: music is perpetually fresh when given the air to breathe, something Bisi and company have been doing for many decades now.
Purchase the BC35: The 35 Year Anniversary Of BC Studio album here.
More From Invisible Oranges