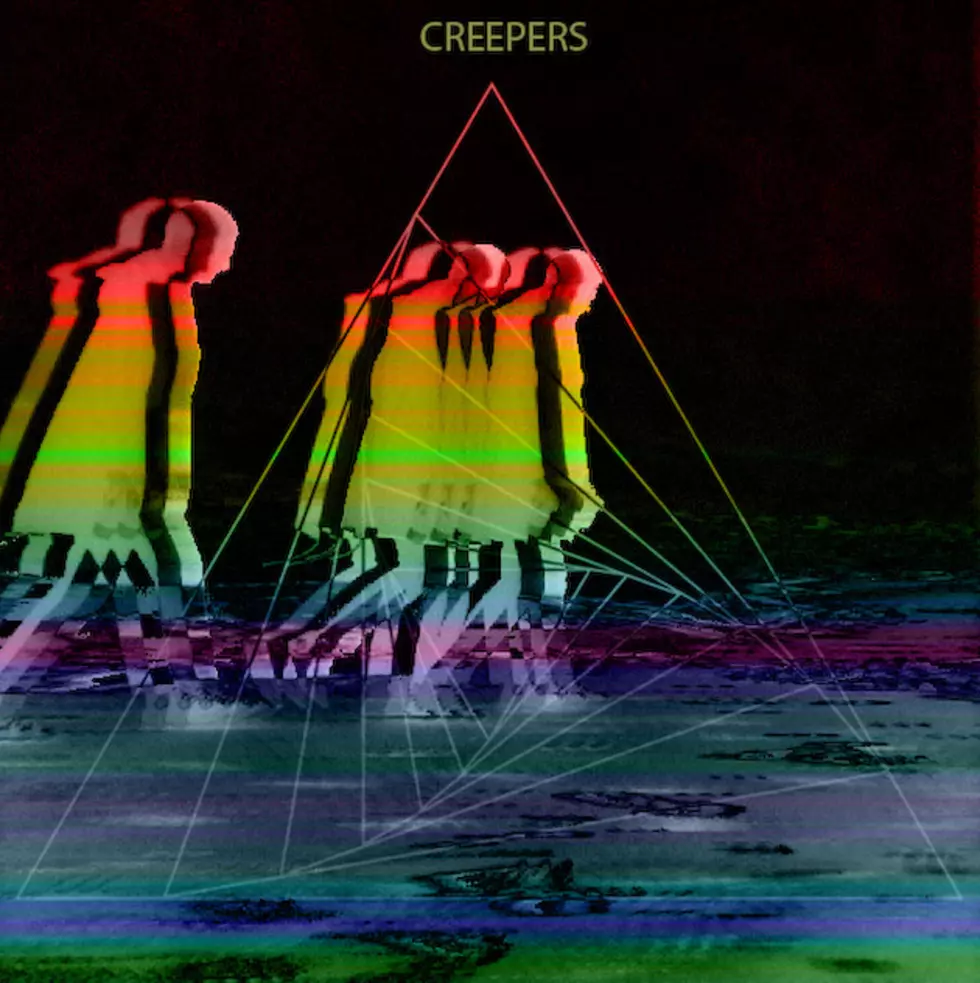 Album debut: Creepers – S/T
Creepers started as a studio project of Deafheaven members Shiv Mehra and Daniel Tracy in 2011. The two were inspired mainly by '70s horror film scores a la Goblin, but they also mixed in the black metal influence that they have become known for lately. Eventually rounding out a full lineup by adding Varun Mehra on bass and Chris Nativdad as second guitarist, Creepers' sound began to shift laterally towards a more psych/prog rock sound.
Recorded as a three-piece, the self-titled release moves in and out of passages with an impressive amount of composure, retaining a layer of dark atmosphere that lurks beneath each track and rounds out the edges on this debut EP. There's a shared disciplined lethargy between early prog and psych rock that Creepers seems to know how to naturally assemble. In the second track, "Drug Vision", the sluggish fantasy of an album like Jethro Tull's "Aqualung" comes to mind.
This isn't purely a nostalgia trip, which is obvious halfway through the opening track, "Forked Tongues". When paired together, drummer Daniel Tracy's chops (which are reminiscent of and arguably on par with Mars Volta/prog hero Thomas Pridgen) and Mehra's intricate, tasteful, to-be-played-above-360 bpms jazz chords make for one hell of an interesting jam session. Genre worshipping is a fickle thing, especially when the genre seems to be almost all but dead, but Creepers seems to maintain at least a head above the waterline and avoids redundancy through interesting and capable songwriting.
More From Invisible Oranges