Live report/photos/video: the IO CMJ showcase
If you've been watching this space, you know that we held two CMJ showcases at Saint Vitus Bar on last Thursday and Friday, respectively. This is our report, of sorts.
When I cover shows for IO, I typically do my best to offer some kind of analysis along with the just-the-facts details. Given that I helped former IO editor Fred Pessaro curate and promote these shows — I say "helped" because he did the vast majority of the work — and given that my band performed on the second of these two nights, I have not a bit of the critical distance required to write about them in the manner I'm accustomed to. However, they're still worthy of remark in a couple of ways, I think.
First, we at IO are deeply grateful that these shows were as successful as they turned out to be. Both nights sold out, which is no mean feat during CMJ. Thank you to everyone who came out.
Second, I was amazed by how smoothly these shows went, logistically speaking. The first night featured five bands; the second had six. Both shows started at 8:20 PM. Now, a five- or six-band bill that starts so late will typically run until an obnoxious hour of the morning, but both shows ran almost exactly on schedule; neither ran much later than 1 AM. This speaks to the professionalism of both the Vitus staff and the bands themselves. Good work, people.
Below you will find either pics or video (or both) of every band at our showcases. As for the after-party? Only video remains.
— Photos by Caroline Harrison
— Videos by Pit Full of Shit & Unartig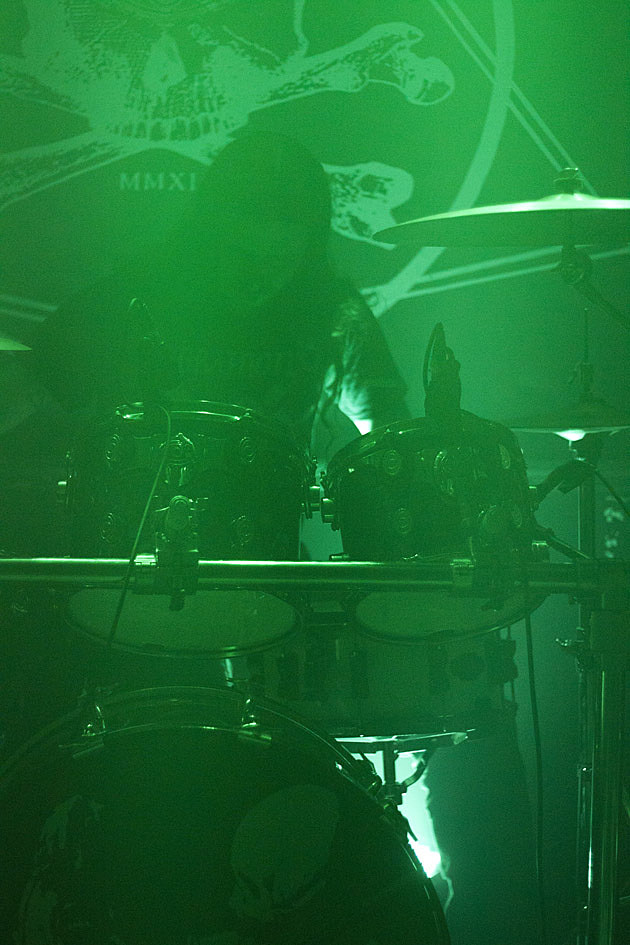 More From Invisible Oranges