Live Review & Photos: Kowloon Walled City, Golden Void, Minot
Batillus w/ KWC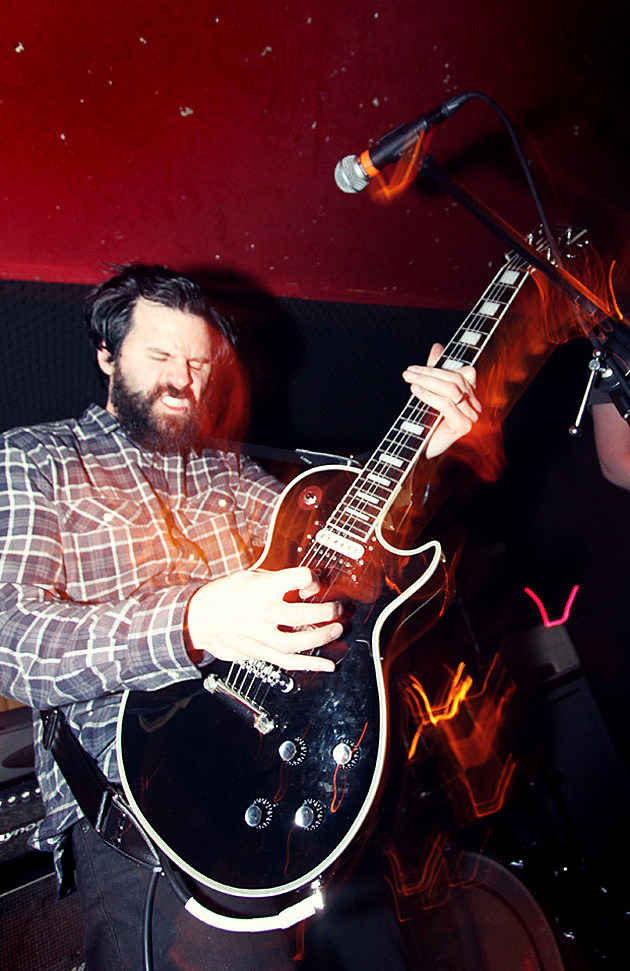 Nod to the jovial doorman stamping hands and note the chalkboard with the dusted white words "SOLD OUT" over the lineup. Push your way through the clear plastic flaps reminiscent of a butcher shop meat locker and you'll be lead into the cramped and under-ventilated Hemlock Tavern in San Francisco on 1/19. This is a workingman's venue, where sweaty dudes play heavy music while the "cool" crowd sips whiskey sours on the other side of the folding soundproof wall, mostly undisturbed by the chaos.
We made it into the back of the bar for a night of low-end revelry that began with Oakland post-rock crew Minot (pronounced MY-not). Drummer Shannon Corr ghost notes his ass off leading the band through passages that mirror Jakob's emotional resonance before cascading into aggression. In between Matt Solberg's funkified Don Cab licks, Ben Thorne's throbbing bass snakes its way through the crowd.
Golden Void's guitarist Isaiah Mitchell starts the ignition on their set, and by the closing notes of one of his many mile-high solos, membership in the like-minded Earthless is detected. The solos take us on a journey from the crowded floor to the bright blue ceiling hanging over of Sky Valley, where the palms are as sharp as the cacti and enterprising young bands still hold concerts powered by generators. After another of Mitchell's excursions, the amps power down and everyone empties to get some fresh air. Everyone except us, we push to find a primo spot for the pummeling to come.
The four dudes in Kowloon Walled City treat their band like its name sake: the only boundaries are the physical ones we impose on ourselves. No laws, no regulations, pure freedom. KWC are as much a product of their environment as any urban band, a gritty, rhythm-worshipping, machine that can forge a room into a single headbanging motion once all the cylinders lock in. A few songs into shuffled material off of Container Ships, KWC's new album and the cause for this celebration, and the band is cooking. Scott Evans stomps on his custom Kowloon Walled Bunny pedal and the band lurches into the "Wrong Side of History"'s maddeningly addictive chorus. Our body is now bent fully in half along to the riff while simultaneously gripping a floor monitor to brace ourselves against the mass of humanity pushing behind. For a bunch of working class stiffs with families and responsibilities, Kowloon Walled City fuse together and tear apart a crowd like it's their job.
More pictures from Hemlock Tavern in SF on 1/19/13 are below.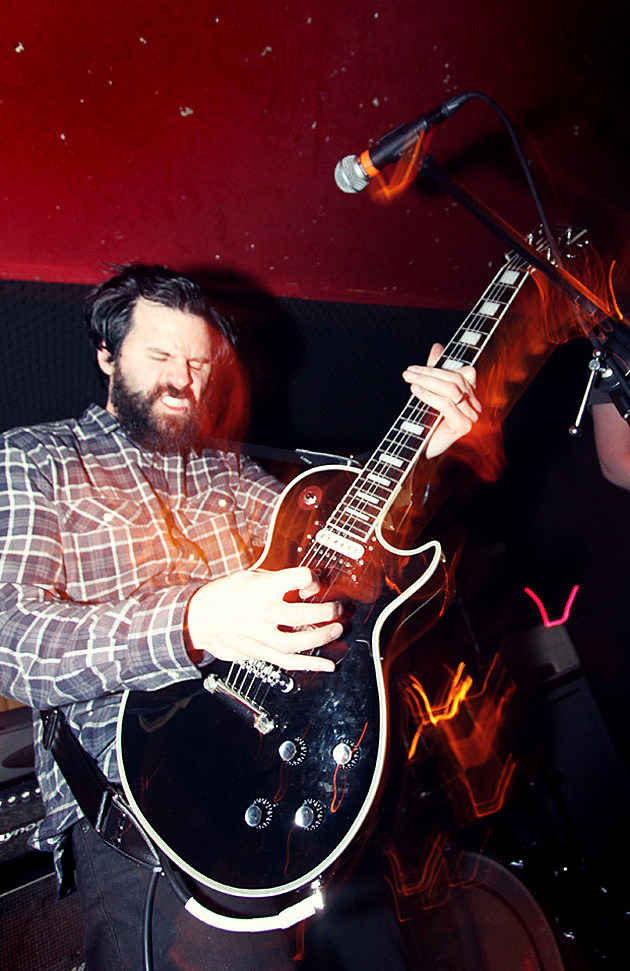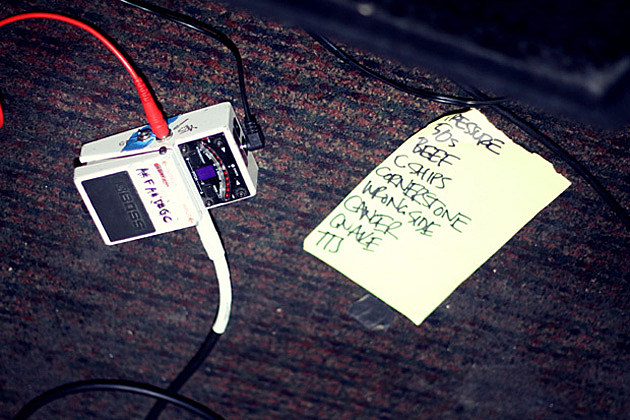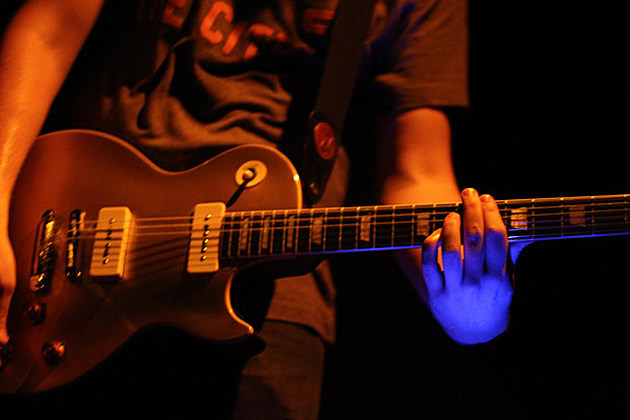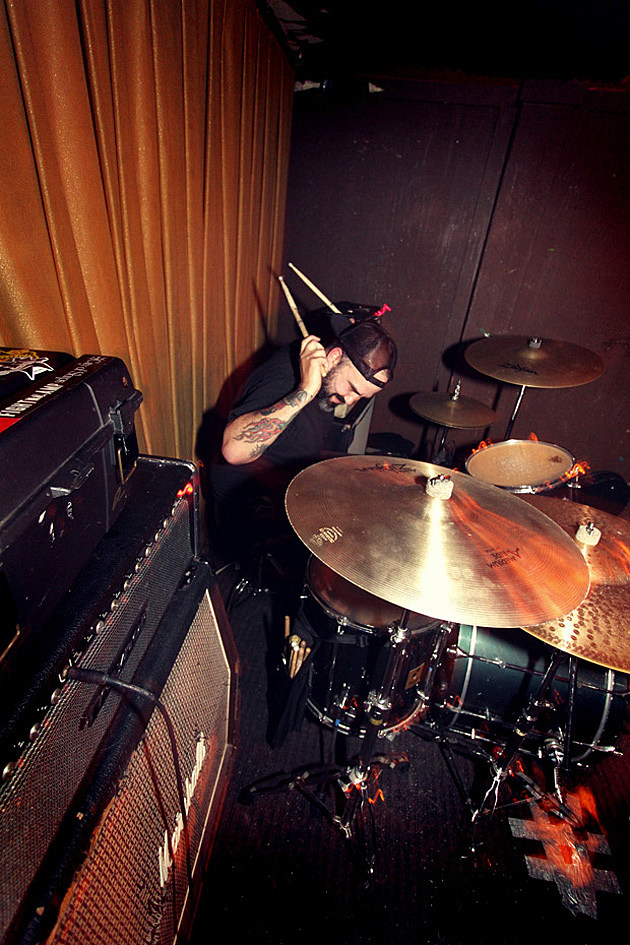 More From Invisible Oranges