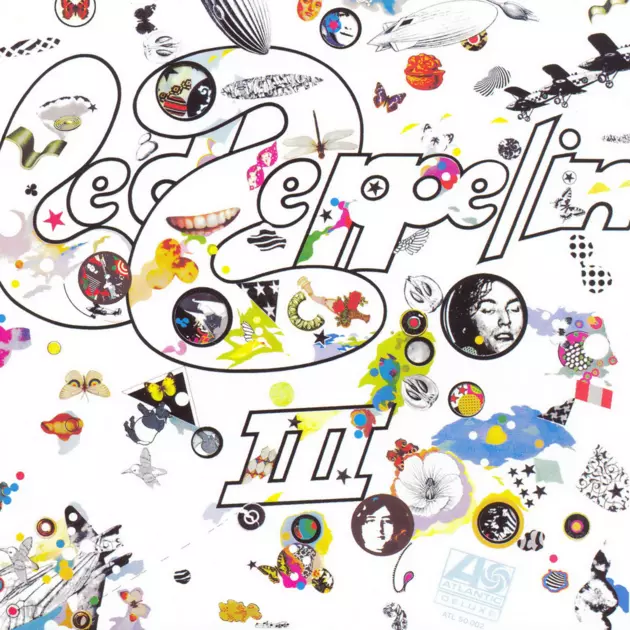 Mat Fowler's 10 Essential Folk Rock Albums
The term 'folk-rock' can be interpreted very differently depending on wherever you are in the world. But generally the mid to late 1960s was when the revelation hit on combining folk music with rock, or more accurately, electric instruments and most notably the electric guitar. In my experience being in a folk-rock band, the driving riffs accompanying the sweet melody lines and the emotiveness of the subject matter these songs touch on seems to resonate with metal audiences.
Bob Dylan played his infamous electric set in 1965 at the Newport Folk Festival which sent shock waves across the world and inspired other bands in the U.S. such as the Byrds and Jefferson Airplane to follow suit.
But it was in the U.K. where bands like Fairport Convention were taking inspiration from traditional tunes of the British Isles and arranging them for a full electric band and it's this niche area of the folk-rock umbrella I'll be focussing on.
Mat Fowler plays guitar and mandolin as well as sings in Galley Beggar. Stream their new song "The Lake" here. The band's latest album, Heathen Hymns will be available on April 28 via Rise Above Records. You can pre-order the album digitally or physically.
Fairport Convention

Liege & Lief (1969)

Matty Groves

Fairport's fourth album consisting of six traditional tracks including "Matty Groves" (a song dating back as far as the 17th Century), a medley of traditional tunes played fast and loud, and three original tracks, Liege & Lief is considered the forerunner for the folk revival in the U.K.

Steeleye Span

Hark! The Village Wait (1970)

The Blacksmith

Ashley Hutchings left Fairport Convention shortly after the release of Liege & Lief to form Steeleye Span, reportedly because he wanted to explore traditional music even further than the rest of the members of Fairport were prepared to do, although a fatal car accident that killed Drummer Martin Lamble was also a reason Hutchings gives for the split.

This recording of the traditional tune "The Blacksmith" (first noted down by Ralph Vaughan Williams in 1909) relies heavily on Gerry Conway's drumming combining heavy 'on beat' with syncopated hits.

This is another spin-off from Fairport Convention, formed by Sandy Denny, the then lead singer of Fairport up until after Liege & Lief. She was joined by Australian Trevor Lucas and American Jerry Donahue on guitar and continued the trend to explore folk songs alongside covers of contemporary folk artists such as Bob Dylan's "Too Much of Nothing" and Gordon Lightfoot's "The Way I Feel". They made great use of harmony and group vocals – something very prominent in traditional music of Britain.

Led Zeppelin

Led Zeppelin III (1970)

Gallows Pole

Not that they need much of an introduction, but the third studio album by Led Zeppelin is an important inclusion in the list. The band's direction looked to folk music for inspiration. The songs and playing styles of folk greats like Bert Jansch and Davey Graham were evident in Jimmy Page's choice of guitar tunings and chord voicings. Add to this, Viking legends ("Immigrant Song") and this, "Gallows Pole", a traditional tune about a condemned man waiting for his aides to pay off the hangman as subject matter for Robert Plant provided a real cross-over for traditional folk fans to enter the world of rock music.

Streets of Derry

Trees, as with most of the bands on the list remained fairly underground and met little commercial success at the time but rather gathered a cult following and critical acclaim many years after they disbanded.

They, like Fairport Convention and Steeleye Span chose songs found in a huge catalogue of folk songs known as the Roud, which were collected from oral tradition all over the world. Their sound is defined by heavy guitar riffs and soloing, coupled with the prominent melodic bass in the mix. My band, Galley Beggar are lucky enough to have tracked down Celia Drummond (then Humphris) and convinced her to guest on our version of the standard "Let No Man Steal Your Thyme".

Mellow Candle

Swaddling Songs (1972)

Sheep Season

Irish band Mellow Candle were a progressive group making full use of singer Clodagh Simonds' piano, mellotron and harpsichord arrangements. They still had the guitars, bass and drums that defines the genre, just with a more ethereal edge, especially with the dual female vocals.

Hedgehog Pie

The Green Lady (1975)

The Green Lady

Hedgehog Pie were an electric folk band from the north of England. By the time they recorded their third album, The Green Lady, you can hear the strong influences of prog bands like Jethro Tull coming through, whilst keeping some elements of their folk roots in the subject matter and melody lines used.

Circulus

The Lick on the Tip of an Envelope Yet to Be Sent (2005)

My Body is Made of Sunlight

Roll forward 30 years and the revival's renaissance delivers the goods with this fantastic debut from the pixie rockers. Combine Moog synthesisers, crisp electric guitars, seriously cool drumming and a selection of medieval wind instruments and that pretty much sums up these caped, cult icons carving out the new wave acid-folk scene.

Dead Queen

These American psychedelic-folk soundscapers hark back to the Mellow Candle vibe, relying on layers and washes of tones as the backdrop to Meg Baird's soft vocals.

Crumbling Ghost

Five Songs (2016)

Are You Going to Leave Me

The band's initial idea was to indulge their love of the heavy doomy sound. Something like Sabbath or The Melvins and experimenting with alternative guitar tunings. John Mosley, one of the band's two guitarists recalls:

"While playing around with heavy music ideas in rehearsals, simultaneously I was getting obsessed with folk music, particularly the artists of the English folk revival. I had been aware of loads of folk singers since being a kid, as my mum played the melodeon for a morris side and had loads of records in the house. When messing around with the open tunings I started playing bits of Omie wise (that I knew from pentangle) and Man of Burnham Town (which I knew from A Martin Cathy record) and brought these to rehearsal. Bizarrely it seemed to sit ok alongside the instrumental stuff we had already written."
Their version of "Are You Going to Leave Me", is a heady mix of meaty, effected guitars driving the traditional tune, first heard by me on Shirley & Dolly Collins' 1970 album Love, Death and the Lady.
More From Invisible Oranges