When it comes to metallic microgenres, pornogrind is definitely the least evolved and most repulsive of the lot. That's not even an insult; that's just the truth. That's also kind of the point, though, so fair play to bands like the Meatshits, Cock and Ball Torture, Torsofuck, and Gut, who fly their freak flag proudly and write the kind of lyrics that make Dying Fetus' "Kill Your Mother, Rape Your Dog" read like pure Shakespeare. The musicianship is subpar at best, the aesthetic ranges from icky to unconscionable, the vocals tend to mimic a symphony of flushing toilets, copious amounts of drum machine abuse happens….It's terrible, awful music.
And it also totally fucking rules! Funny how that works out.
When it comes to actually defining this abomination, the lines get real blurry, real quick. Pornogrind is, essentially, goregrind's inbred, ain't-quite-right first cousin; they've got a hell of a lot in common, but have enough disparities to warrant a separation (or, preferably a restraining order). When you factor in things like slam, brutal death, and cybergrind (which is apparently a thing?), it starts to get complicated, and hairs start splitting. What's the difference between Cephalotripsy, Lividity, and Rompeprop? More than you'd think, actually. While Cephalotripsy's slammity-slam-slam take on brutal death extols gory violence exclusively and Rompeprop add wacky, surrealist touches (see: "Vaginal Luftwaffe" and "Vulcanic Eskimo") to their bouncy goregrind, perverted OGs Lividity stick to good old-fashioned porno samples and Neanderthal grooves. Make sense? Pay attention, there will be a quiz.
"It's a difference of whether the lyrics/imagery are the means or the ends," according to Stuff You Will Hate's Sergeant D, who we tapped for some insight into the slammier end of the spectrum. "Slam's thematic/lyrical content is just window dressing. they don't really care what the lyrics/subject matter is, they just need to have SOMETHING so they default to gore. Pornogrind,, on the other hand, is kind of the opposite: the music exists as a vehicle for the lyrics/thematic content."
As Sarge intimated, the most important factor when laying the mantle of "pornogrind" upon a misfit band is, of course, the "porno." Besides the ubiquitous movie samples, the style also boasts an almost pathological obsession with sexual violence, fetishes, and gleeful celebrations of misogyny, sexism, incest, pedophilia, homophobia, and pretty much any offensive example of depravity imaginable. A quick survey of band names says it all (Sikfuk, Vulvectomy, Cemetery Rapist, Torsofuck, Rectal Smegma, Vomit Erection, Begging For Incest, Spermswamp, Dead, Cock and Ball Torture, Waco Jesus, et al), then the song titles add the icing on the cake. Cemetery Rapist, for example, have penned such charming little ditties as "Infant Bred for Incest," "Two Fat Sluts Buttfucked With Pig Guts," "Kiddie Twat," and "Slant Eyed Sex Slave." Even in that minuscule cross-section, we've got pedophilia, racism, sexual violence, and the ever-present gross-out factor; in other words, textbook pornogrind! Their mothers must be so proud.
Musically speaking, pornogrind generally takes a more simplistic, groovy, rock-based approach than goregrind, but also embraces the heavy use of drum machines and vocal effects (i.e. pitchshifting the bejesus out of everything to create the monotone cricket, toilet bowl flush, or even the odd pig squeal for those nostalgic for the early 2000's). It's also almost universally sloppy, underproduced, and often veers dangerously close to straight-up unlistenable.
So what's the appeal? Even if you're not bothered by violent or objectionable lyrical content (though if you are, uh…good luck), the subterranean production values and rampant lack of musical talent are surely too much for even the most open-minded of us to stomach, right?
Yes and no. I can only speak for my own guilty pleasure here (though I've got a sneaking suspicion that there are plenty more pornogrind fans out there who'd agree), but there's just something about the boneheaded grooves and ridiculous vocals that strike a chord. This shit's fun to listen to – it's stupid and gross and kind of funny, like a D-grade sexploitation movie or that hilariously crap "black metal porno" that surfaced a few years back (looking' at you, Dark Funeral!). The lyrics are ignorant and grossly offensive, but they're supposed to be; lighten up a little. Love it, hate it, or ignore it – it is what it is, and given the insane number of Youtube results a "pornogrind" search will yield, it's definitely not going anywhere. Pornogrind is the dustup of extreme metal.
So here's to you, Cemetery Rapist, for keeping metal's stupid side alive and well.
After all, not everyone wants to be Liturgy.
Essential listening (let's get ignorant!):
Cemetery Rapist – "Infant Bred For Incest"
. . .
Torsofuck – "Raped By Elephants"
. . .
Cock and Ball Torture – "Clit Blast Massacre"
. . .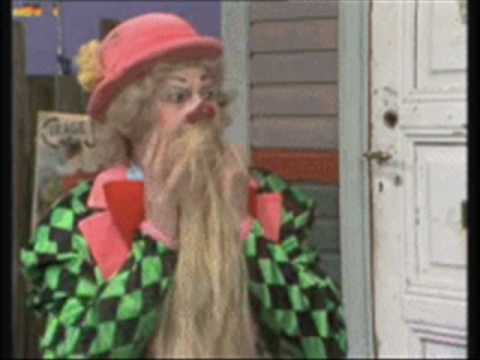 Meat Shits – "Dismembered Then Raped"
. . .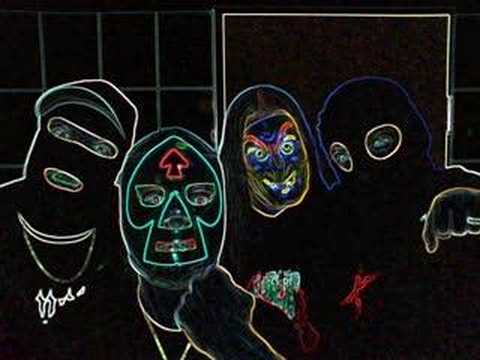 Gut – "Fisted on the Dancefloor"
. . .